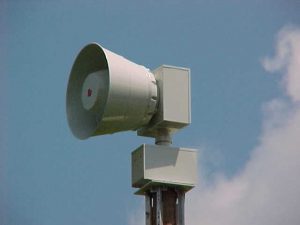 The city of Highland Village is installing a new outdoor warning siren after funding improvements to its warning system.
The new siren will be located at the city's Southwood well lot and will provide enhanced severe weather warning for residents in the Castlewood, Rolling Hills, western Highland Shores and Ladera subdivisions, according to a news release from the city. The contractor is installing the siren this week and will need to test the siren to ensure it is working properly. The city will give advance notice of the testing times to residents through itsCivicReady notification system, Nextdoor and social media.
The city also regularly tests its outdoor sirens on the first Wednesday of the month at 1 p.m.