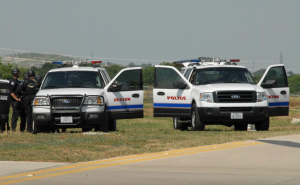 There is still time to sign up for the Denton Police Department Citizen Police Academy, which starts Monday.
The 12-week course will be held on Mondays each week from 6:30 to 8:30 p.m. at the Denton Public Safety Training Center, 719 East Hickory St. in Denton. The program is free to participants and is designed to open the lines of communication between the Denton Police Department and the community.
The curriculum is intended to provide a comprehensive overview of the operational dynamics of DPD and the critical role citizens play in community crime control efforts, according to the program webpage. It is available to anyone living or working in Denton.
For more information about the program and how to apply, click here.