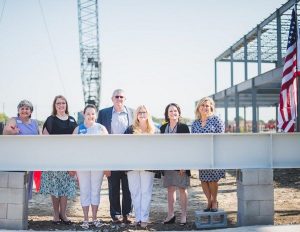 Many young people think college is something they're supposed to do and they make the decision– and a sizable financial investment– to attend college, without considering what other stable, lucrative and plentiful opportunities await them.
"Many students may not have the opportunity to figure out what career they are interested in, until they are already enrolled in college; which can be an expensive way to determine a career path," said Jason Cooper, executive director of Career and Technical Education for Lewisville ISD. "This is especially true if they change their mind halfway through, which is always a possibility."
There are some 30 million jobs in the U.S. that pay an average of $55,000 per year and don't require a bachelor's degree, reports the Georgetown Center on Education and the Workforce. That includes more than 2.5 million such jobs in the state of Texas.
Skilled positions and trades professions are suffering from a dearth of available labor.
"We are 20,000 construction workers short in DFW, despite wages rising 35 percent for most needed trades," said Phil Crone, head of the Dallas Builders Association.
Many people believe the misconception that career and technical education is still "vocational education" and only intended for students not interested in attending a traditional four-year college or university.
The "career" in Career and Technical Education (CTE) means every profession falls under that education umbrella. There are 16 career clusters in CTE, which directly align with the 16 career clusters listed by the U.S. Department of Labor.
The goal of CTE in Lewisville ISD is to provide students with real-world experiences and hands-on training to help them begin identifying possible career choices.
"Some of our career center students will earn an industry-based certification and then go straight into the industry after graduating high school," said Cooper. "Other students may take engineering or health science courses, which is a great way to build a skillset foundation they can transfer into a traditional university. The great thing about our career centers and our CTE programs, in general, is there is truly an opportunity for all students, regardless of their potential career path."
The Dale Jackson Career Center on South Edmonds Lane in Lewisville includes courses in 10 different career areas and offers certification or license opportunities, as well as articulated credit students. It also offers opportunities to learn resume writing, interviewing and networking skills twice-a-year at DJCC's Job Fair.
Of course, finding a job in the trades does not mean that education ends with high school. Most workers need additional training, certification, even an associate's degree to pursue a skilled profession. But community colleges and vocational schools come at a fraction of the cost of four-year universities and often offer grants and financial assistance as incentives.
In August 2020, the Dale Jackson Career Center will move next to the Lewisville High School Harmon 9th/10th Grade Campus on FM 3040 and open its doors as the brand-new Technology, Exploration, and Career Center-West (TECC-West) for the 2020-21 school year.
All programs from Dale Jackson will transfer to TECC-West, as well as: adding the district's culinary program with a student-run restaurant; the district's agriculture programs, which will include a new veterinary technology program; an electrical program, with an industry partnership; cybersecurity; and a heating, ventilation and air conditioning (HVAC) program.
There is also a possibility the district will bring additional high-demand career courses/programs to TECC-W in the future.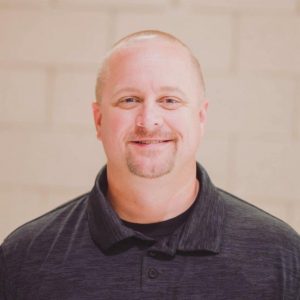 On July 11, Lewisville ISD announced the appointment of Justin Gilbreath as the Director of Technology, Exploration and Career Center – West (TECC-W). He will also be serving as the principal of Dale Jackson Career Center for the 2019-20 school year to oversee the transition of Dale Jackson to the new TECC-W campus.
"I cannot put into words how excited I am to take on this role of helping lead Career and Technical Education in Lewisville ISD," said Gilbreath. "It has truly been a dream come true for me to come back to serving our students in CTE programs."
Gilbreath began his passion for teaching while serving as a graduate teaching assistant for the Department of Agricultural Education at Texas A&M University.
He joined the LISD family as an Agricultural Science and Technology Teacher at Marcus High School in 2004. Following his time at Marcus, he served as an assistant principal for Huffines Middle School in Lewisville from 2011 to 2015. He most recently served as an assistant principal at The Colony High School.
"Our goal is for LISD to have the best CTE programs around," said Gilbreath. "This starts with outfitting the new campus with industry-standard equipment; hiring additional staff with industry experience to prepare our students for their future; and maximizing student opportunities for certifications, dual credit, and industry licensing."
He added that students are also being prepared for future jobs that don't currently exist.
"It is our job to examine each of our programs at TECC-W and ensure they are relevant and rigorous enough to allow students the best educational experience possible," said Gilbreath. "We serve a great community and I look forward to the new opportunities we can provide to all students."
To learn more, visit: www.lisd.net/djcc.