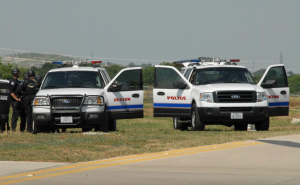 A man was arrested Friday in south Denton after allegedly shooting and killing his fiancée, according to the Denton Police Department.
The department issued a news release Friday afternoon saying that dispatch received a call at noon from a female resident who had information about a potential homicide in the 3100 block of Kappwood Court, a residential area in south Denton near Hwy 377. While police officers were on their way to the scene, dispatch received a second call from a man saying he killed his fiancée.
Police arrived and located the male caller, who surrendered without incident, according to the news release. Officers went inside and found a female victim dead from an apparent gunshot wound. The man, identified as 39-year-old Anton Thorp — was charged with murder and transported to Denton City Jail. The name of the victim has not been released, as of late Friday afternoon.