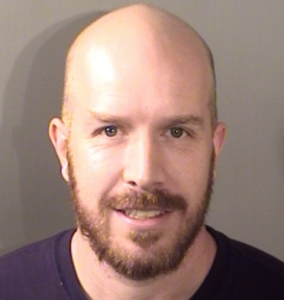 A Flower Mound Police Department detective assisted with the investigation against a convicted sex offender who was just sentenced to 50 years in federal prison for sexually exploiting children.
Adam Donald Bennett, 36, pleaded guilty in April to one count of sexually exploiting children, according to a news release from U.S. Immigration and Customs Enforcement. He was sentenced last month to 50 years in prison. Law enforcement began investigating Bennett in June 2018 when he began online chatting with an undercover officer, and he acknowledged committing sexual acts with minors and sent videos of him sexually abusing a child in north Texas.
According to Denton County Jail records, Bennett has lived in Denton and Aubrey as recently as last year. He was arrested in 2012 on suspicion of aggravated sexual assault of a child, and he was arrested in October last year for failure to register as a sex offender.
According to the ICE news release, the case involved the coordinated efforts of the Eastern and Northern districts of Texas, ICE, Homeland Security Investigations, Flower Mound Police Department, Denton County Sheriff's Office, Denton County District Attorney's Office, Wise County District Attorney's Office and Bridgeport Police Department. FMPD Det. Joe Adcock is also a Federal Taskforce Officer with the Homeland Security Investigations Cyber Child Exploitation Group "and his expertise proved vital in the case," according to FMPD.