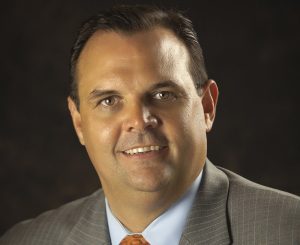 Dear Denton ISD Community,
We feel blessed to be in the ninth-fastest growing county in the United States, which causes great challenges very few get to experience. Just recently, MetroTex Association of Realtors reported Denton County had the biggest jump in home sales in the DFW area, with a 16 percent increase in home sales compared to the same period just one year ago.
Our Denton ISD community is witnessing the growth firsthand. We opened the doors with a first day enrollment on Wednesday, Aug. 14, of 29,195 students and by that Friday, that number had grown to 29,954. The growth in enrollment and support of our community has led to the opening of 12 new schools since 2008 – an amazing feat in and of itself.
The latest, Union Park Elementary– our ninth campus in the Braswell High School Zone, ended the first week with 447 Pioneers, most of whom are new to the Denton ISD community. This eco-friendly 88,674 square foot campus is our 24th elementary. Housing grades PreK-5, it serves as a focal point of a 1,100-acre master planned community in the eastern area of our district. The Union Park Pioneers and their families moved to our community, choosing to call us home.
As I visited schools during the opening week, the excitement the new year brings for both teachers and students was inspiring. Our parents were just as excited to share their children with us as they mark another year and milestone for their child.
This past summer, our teachers were honing their skills through technology workshops, literacy training, or innovative engagement opportunities in preparation for our new learners. All focused on our board goals inclusive of early literacy, numeracy and college/career readiness. We are blessed with not only outstanding teachers, but outstanding instructional leaders who continue to lead their colleagues to better prepare to meet the needs of our students.
Our district is filled with professional educators who always seek ways to engage students in their learning and instill hope for their future. Engagement and hope are not measured on a one-day, high-stakes state-mandated test. Rather, hope and engagement spring forth when we celebrate our differences, demonstrate kindness to one another and surround each other with genuine encouragement to achieve our goals.
I can assure you our teachers are driven by the needs of our students, their hopes and their dreams. After all, it is our public schools, through our educators, who serve as the great equalizer – breaking the cycle of generational poverty.
Through events like the 2019 Back to School Fair, our families feel the wrap-around support of our community. Be it "Blessing of the Backpacks" by Mission Moms, Kroger School Supply Kits, or the incredible support from the many participants of the Back-to School Fair, our students and our teachers feel it.
It gives them hope, it gives our families hope and it gives us all hope – a hope for the future of our community, our state and our nation. At a time when many questions and often-divisive issues are facing our leaders, I am proud our community steps-up to rally around our most important asset—our children. Still Blessed, still Denton ISD!
Dr. Jamie Wilson, Superintendent
Denton Independent School District