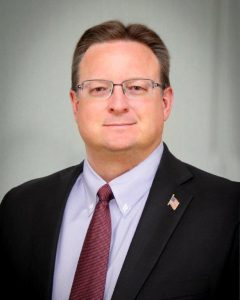 Dear Northwest ISD Community,
Thank you for a wonderful start to the 2019-2020 school year! I am glad to have students back in our schools, excited and ready to learn. After visiting with our students and staff, I can truly say this has been one of the best starts of the school year in my career. I appreciate the support and encouragement our NISD families are providing at home. Please remember the kids are truly served with excellence when students know parents and schools are together in their expectations.
As a rapidly growing school district, we welcomed more than 25,000 students this year. To help accommodate our increasing student enrollment, we celebrated the opening of our 31st school – Lance Thompson Elementary School in Harvest. Funded with voter support in the 2017 bond referendum, Lance Thompson Elementary School is the first to use the district's new prototype elementary school design. The new school features collaboration spaces, learning commons and a library with a built-in Makerspace.
Our communities will also see changes on campus as renovations are wrapping up at Northwest High School, Sendera Ranch Elementary, J.C. Thompson Elementary and the Kelly Box Agricultural Science Center. This year additions and renovations will be occurring at Byron Nelson High School, Eaton High School, Gene Pike Middle School, Medlin Middle School, Chisholm Trail Middle School, Wilson Middle School and Tidwell Middle School. As always, we will continue to monitor the growth across the district as we predict reaching an enrollment of 38,000 by 2028.
With the start of the new year comes the beginning of a few new district-wide initiatives:
New Safety Procedures: Our students' safety is a top priority, so once the school day begins, all school doors will be locked and visitors will be asked to utilize the new entry call station to identify themselves before being allowed into the school.
Nine-Week Grading Period: NISD will have four nine-week grading periods, or quarters, instead of six six-week periods. This shift will allow more flexibility if needed, providing students more time to learn and teachers more time to assess and review. An FAQ is available on the district's website at nisdtx.org with more information.
Social-Emotional Learning: With a focus on the whole child, NISD staff will begin training on identified social-emotional competencies. While this year's efforts will be behind the scenes, these competencies will be re-enforced with students in the future.
Vaping/Tobacco Intervention and Prevention: With an emphasis at the secondary schools, we will implement stronger intervention and prevention measures to educate students and families and curb students' use of e-cigarettes.
The start of the new school year is a great time to get involved in your local schools. Consider volunteering, serving as a mentor, joining the local PTA or serving on one of our school or district committees. Your support of education and our local schools is what makes our area great.
Our vision is to empower learners and leaders to positively impact the world. It is my hope that our students comes running back to us every day, excited to learn and grow. Thank you for supporting public education, and let us know how we can help.
Dr. Ryder Warren, Superintendent
Northwest Independent School District