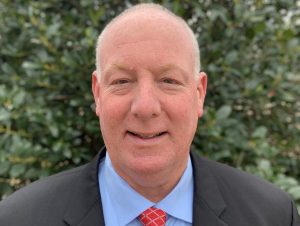 Greetings from Town Hall,
Proposed Fiscal Year 2019-2020 Budget and Tax Rate
Residents will find the proposed budget and tax rate information on the town website. The first public hearing will be held on Tuesday, September 3, at 7 p.m. The second public hearing will be held on Monday, September 16, at 7 p.m. The final meeting to adopt the budget and tax rate is scheduled for Friday, September 20, at 7 p.m.
The proposed budget fully funds the requests of our public safety departments and provides for other town needs and responsibilities. The proposed tax rate is the current rate of .23000 per $100.
Von Beougher Appointed to Vacant Town Council Seat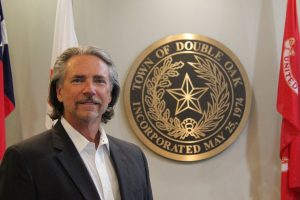 Our town had outstanding applicants apply for the vacancy on council. The decision of council was to appoint Von Beougher to the position. Von is a longtime resident and well known and respected within committees and organizations he is involved in. Welcome aboard Von.
Cedarcrest Lane Paving Project
Cedarcrest Lane is undergoing road edge milling and laying of new asphalt. The project is expected to be substantially completed by mid-September. The town appreciates resident's patience during this public works project.
Application request to replat vacant lots on Creekside Drive and Villa Creek
The town has received a request to replat vacant lots on Creekside Drive and Villa Creek.
The Planning and Zoning Commission will hold a public hearing on Wednesday, September 11, at 6 p.m. The Town Council will hold a public hearing on Monday, September 16, at 7 p.m.
Town Hall Renovations
Town hall is currently under renovation. Your town hall will be painted, have new carpet installed, replace some windows and various other updates.
Copper Canyon Toll Brothers Development 
As soon as Double Oak staff receives an update, the information will be posted on our town website. Please direct your calls and questions to the Town of Copper Canyon (940-241-2677) who are best able to give direct answers.
Town Secretary Information Email Group
Town Secretary Eileen Kennedy maintains a group email to distribute town information. Please email Eileen at [email protected] to be added to her list.
Announcements
Congratulations to Don and Joyce Brittain on their 60th wedding anniversary.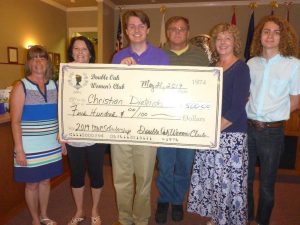 Double Oak Appreciates and Thanks all First Responders
On behalf of our town, thank you to all First Responders who risk their lives daily protecting our health, safety and welfare.
In Honor of September 11, God Bless our Nation and Never Forget
DOWC: Thank You to Our Generous Donors
Submitted by Stephanie Gorman, Double Oak Women's Club Community Service Chairwoman
The Double Oak Women's Club holds two major fundraising events each year to support the volunteer fire department, award scholarships, and support the community in various other ways. Our Casino Night last spring was a lot of fun and a sold-out event! A heartfelt thank you to our table sponsors and to those who donated gift cards, volunteered their time, and brought goodies to our event. The people and businesses listed below donated generously. Please thank them and patronize their businesses.
Table Sponsors: Greater Therapy Centers; Preferred Self Storage; Sunny Darden Group; ASL Sales; Mutt 22; North Texas Photo Booth; Old Town Meat Market; Mosquito Joe of Northwest DFW; Boughton Outdoor; T Rock Roofing.
Food and Wine Donations: Goody Goody Liquor; Golden Chick; iFratelli's Pizza; Domino's Pizza; Anamia's Tex Mex; Special thanks to Nora Bergfield, North Texas Photobooth for the use of her photo booth!
Prize Donations: Hank and Louanne Eysermans; Barnwell Counseling and Family Therapy; Apple Wellness; Mosquito Joe of Northwest DFW; Canine Courtyard; Chad Haynes State Farm Insurance; Fellers Insurance Agency; Hillside Grill; Nothing Bundt Cakes; Cotton Patch; Domino's Pizza; Skintastic; Hollywood Feed Bartonville; Rock Fish; Anamia's Tex Mex; Elements Massage; Bari's Italian Restaurant; Stacy Van Cleeve; Rosaline Scheerer; Palio's Pizza; Piranha Sushi; Living Earth; Hibachi; Shoal Creek Tavern.