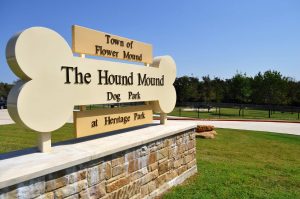 At least one dog recently became ill from potentially ingesting marijuana at the Hound Mound Dog Park in Flower Mound.
Flower Mound Police Captain Shane Jennings said police  confirmed Wednesday that one dog became ill after attending the Hound Mound, 1202 South Garden Ridge Blvd. The dog was taken to a veterinarian's office, where a urinalysis confirmed it had ingested marijuana, causing the illness.
Police are investigating the incident, and FMPD's K9 Ares did a thorough search of the park Wednesday evening and didn't find any marijuana, according to police.