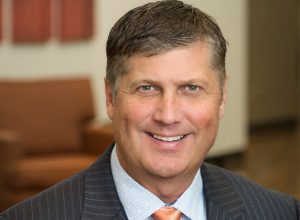 If you've been on social media, read local newspaper articles, or talked with your neighbors, you've probably heard its budget season in Flower Mound again. In August, Town Council held two meetings on the budget and on September 16, the Council will need to approve a budget for our next Fiscal Year which begins on October 1.
Here are some facts that I think are important to know:
The Town receives about 21 percent of your total tax bill. Lewisville ISD receives about 68 percent and Denton County gets 11 percent (there are 5 school districts operating here in Flower Mound)
The Town's current tax rate of .439 per $100 in valuation is the lowest it's been in 30 years
The certified tax rolls submitted by Denton Central Appraisal District and Tarrant Appraisal District (excluding TIRZ) show an overall increase of 5.12 percent from the Fiscal Year 2018-2019 certified roll. At the current tax rate, this will result in an increase of $2,329,117 in revenue
The Town has the lowest debt service obligation in more than 20 years. Debt service is the part of the tax rate that can only go toward paying off debt
The Town has maintained a general fund reserve of more than 20% each year for the past 10 years
This is the first proposed budget since the Town Council adopted the first 2.5 percent homestead exemption for all Flower Mound homeowners, which will reduce the Town's revenue by approximately $852,000
Flower Mound has received numerous accolades over the past several years that speak to the community's safety and security, quality of life, and quality workforce
Residents may not know each that Town department puts together a list of items (tools, equipment, services, etc.) that they feel will help their department be more efficient and serve the community better in the upcoming year. This list is submitted to the Town's Finance team and each item is reviewed, prioritized, and either removed from consideration or moved forward as a budget recommendation to the Town Council.
There have been questions about why the Town's proposed budget has increased by $6 million since last year. In the most recent presented version of the budget, the overall proposed increase was reduced to $5.1 million through staff's prioritized expenditure cuts. Of the $5.1 million proposed, $4.2 million is one-time enhanced infrastructure costs and another $836,000 is for one-time costs, which are obligatory costs based on contractual increases of current Town services. The remaining approximate $112,000 is comprised of a $60,000 cultural arts center feasibility study, a $30,000 Financial Services global review, and $22,000 in one-time costs related to reestablishing the Crossing Guard program with the Police Department.
I believe most taxpayers appreciate Council members asking questions about the items up for consideration in the proposed budget. I also appreciate staff providing additional information about each line item in the proposed budget package the Council is provided, so we can learn the background for each request.
While the majority of residents probably call themselves fiscal conservatives, we may have different ideas of how Flower Mound's budget fits into that term. In fact, I would argue keeping the existing tax rate would benefit the Town more because it would allow us to avoid issuing debt and be able to pay-as-we-go on more Capital Improvement Projects.
There have been several points of view expressed when it comes to looking at employee's potential 3 percent salary increase as well as their existing benefits and retirement system.  There has also been discussion regarding employees' pay ranges in the 65th percentile. It was a Council directive in FY 2013-2014 to increase employees' pay ranges (not salaries) from the 50th percentile to the 65th percentile. This means, we're better than 65 percent of the lowest salary range reported to us by our benchmark cities. The majority of positions that receive any type of gain or benefits from this percentile are public safety employees, since public safety positions are in a step pay plan versus an open range pay plan.
Every city in Texas, with a population of 50,000 or more, offers employees a 2-to-1 matching funds benefit in their Texas Municipal Retirement System account
In the most recent 2018 employee survey, 94 percent of the respondents said they feel positive about working for the Town and 95 percent said they think the Town of Flower Mound is a good employer
Town employees have a choice in where they work and previous Town Councils have made it clear having quality employees is important to this Town. In fact, Town Council has included "quality workforce" as one of its eight strategic goals for the past several years. It's not just important for our Police and Fire Departments that are already struggling to fill their open positions because of the competitive market, but also for the employees who pave our roads, make sure we have clean water, maintain our parks, and the many others who keep this Town running smoothly. I call that combination a win-win for both residents and those that serve our residents, which is ultimately another win for our community.
Any cuts to employee salary and benefits would be the biggest morale killer to our Town staff and would have a snowball effect that would be extremely detrimental to this Town. Our highly-qualified staff would leave. Then, positions would remain open, job responsibilities would be incomplete while staff would have the difficult job of finding replacements at the lower salary and benefit levels. Highly-qualified or experienced applicants would most likely not apply, so the staff would be forced to consider less-qualified applicants. This would continue to have a ripple effect across the organization, overloading existing employees, trying to hire and train new ones, and still maintain the same service level. Let me tell you, residents would notice a difference from our usual professional, experienced employees who are able to maintain our high service levels.
I have faith that Town Council will pass a budget that will be a win-win for everyone.
Understanding a municipal budget and how a Town operates is complex and includes lots of specific terminology. If you have any questions, please feel free to reach out to me at [email protected] and I'll make sure you get accurate information.