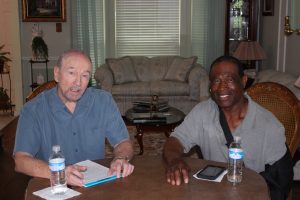 We live in very sensitive times, especially when it comes to America's racist history. If we're ever to bridge the racial divide in our country it's important that we begin by acknowledging that whites have a history of victimizing blacks. Slavery is part of that history, but, even after the Civil War and the Emancipation Proclamation blacks still had a long way to go before they would achieve basic human rights. Jim Crow laws in the southern states enforced school segregation until overruled by the Civil Rights Act of 1964. The legal principle of "separate, but equal" racial segregation was extended to public facilities and transportation. Services for blacks were consistently inferior and underfunded, compared to the services for whites. In addition, Jim Crow laws mandated the segregation of restrooms, restaurants, and drinking fountains for whites and blacks.
All of the foregoing has been gone with the wind for several decades, yet, there are various symbols of the past that have painful reverberations for some. One of those symbols is the Confederate soldier monument in downtown Denton which has been there since 1918. Denton resident and activist Willie Hudspeth has been protesting the statue for many years. Therefore, when the Denton County Commissioner's Court recently decided to add a granite piece that denounces slavery, add a memorial honoring black history, and add information kiosks about the Confederate monument, many thought it would be a gesture that would ameliorate the problem. Yet, Mr. Hudspeth, the President of the Denton County NAACP, said it didn't go far enough. In the video, he explains what he'd like on the memorial and how it should be displayed.
Another issue concerning reminders of the past is the 2 drinking water fountains next to the Confederate monument. For generations those fountains were for the exclusive use of whites. Inoperable for many years, the fountains have been in the news lately because Hudspeth believes they should be turned on again for usage by all people. I invited Mr. Hudspeth to sit for an interview to tell our viewers exactly what he expects to be added to the memorial, why the fountains should be in use again and any other ideas he has to ease the pain of past grievances. Moreover, I asked him what he thinks can be done to help end the racial division that seems to permeate the landscape of our country.