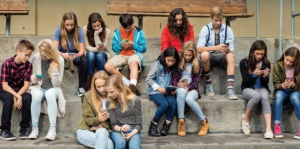 A documentary about young people and the effects their phones have on them will be shown in Flower Mound this fall on the day the film is released.
The first Screenagers documentary, which came out about three years ago, was made by physician Delaney Ruston as she took a personal look at how smart devices impact kids and teenagers and their mental health and development, especially as her middle-school-aged daughter wanted an iPhone.
The new film, tentatively called Screenagers Next Chapter: Empowering Youth with Stress Resilience aims to help young people thrive in today's society, filled with screens and stress. The viewer will follow Ruston as she finds herself at a loss on how to help her own teens as they struggle with their emotional well-being, and she sets out to uncover how to understand these challenges and how parents and schools can empower teens with skills to overcome mental health challenges and build emotional agility, good communication skills and stress resilience.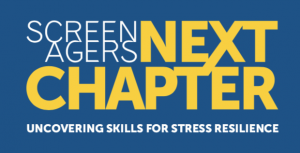 Local parent and life coaches are again bringing the new Screenagers documentary to a local big screen. Kristin Clark, Madlin Mangum and Kim Muench will host the screening event at Moviehouse & Eatery in Flower Mound on Sunday, Oct. 6 at 4 p.m.
Clark is a Gallup-certified strengths coach, mentor, public speaker and entrepreneur who runs Kristin Clark Coaching, working with high school students to help guide them to the right college major and career. Mangrum is also a Gallup-certified strengths coach who equips and encourages families to prioritize real life over screen time. Muench is a Jai Institute for Parenting certified parent coach and founder of Real Life Parent Guide, and she writes regular columns for The Cross Timbers Gazette. Local Realtor Christi Beca will sponsor the documentary.
Muench said the film is an important one for local parents and teenagers to see.
"In general, teen anxiety and depression are on the rise," Muench said. "I coach them, I've seen it and I know it's a very important topic. The event is meant to raise awareness and create better communication between parents and teenagers."
A discussion will follow the screening, Muench said. Tickets will be made available on Eventbrite.com. For more information, contact Muench at 972-689-0250.