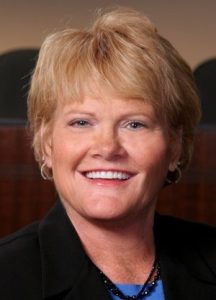 Is it really less than a month until school starts?! That is the question that has been asked a lot and yes it's true, it's that time again. The school bells will be ringing again on August 13, and there are two Highland Village PD Officers that are ready to get back to work with your students. Corporal Dave Harney and Corporal Anita Beaudreaut are the SRO's for Highland Village PD and working with the youth in our community is their specialty. We are going to hear from Officer Anita, who was added as the full-time SRO at Briarhill Middle School last year and get to know her a little better later. First, I want to find out from Officer Dave what we might expect to see happening in our Highland Village schools for this school year.
Hey Officer Dave, what's new for the 2019/20 school year and what kind of training have you and Officer Anita attended over the summer that might benefit our schools?
(Harney) New mission statement: Thank you, Mayor Wilcox, for the opportunity to talk about some of the things that we do in our schools over the year. This year we will be rolling out a new Mission Statement to use with all of our students and also throughout the community. We have been teaching character building in the schools for years, and we will continue with our LETS program, but we wanted something that pulled the entire community together and spoke to the relationship that the Police Department has with the community. 
"Building Relationships, Respect, and Rapport with the community through safety and security and treating everyone with Fairness" will be the statement that we will begin teaching students and children in our city starting as early as Pre-K. We feel like it is so important that students build healthy relationships with each other and treat each other fairly, that we have even put together clear and concise definitions for each word that even our youngest members of the community can remember. Here are the definitions you can expect to start hearing from the children and students in our community during the coming year:
Relationship: The way two or more people are connected. 
Respect: Strong approval for someone based on their abilities, achievements, and qualities.
(We will emphasize the word "qualities" in this definition and will encourage students to look at other's positive abilities and achievements.
 Rapport: A close relationship where all people and groups feelings are understood and communicate well. They treat everyone with dignity.
 Fairness: Treats everyone equal and without favoritism. 
With so much communication between people taking place over electronic devices, we feel like an emphasis needs to be put back on true relationships and remembering the importance of how we treat and act towards others. We are looking to call this the "3 R's" and have added Fairness to this Mission Statement because it reflects a Core Value of the Police Department. We believe you cannot have an effective relationship if you don't practice Fairness. This is a message that everyone at the Highland Village Police Department will help push out and hopefully one day any member of the PD can walk up to a child in Highland Village and say "tell me the 3 R's" and they will be able to recite them.
New secured doors: Something that you will soon be hearing about and will surely notice are some new security measures that have been taken to secure the front entrances of our schools. Starting last spring and continuing into the summer, LISD contractors began to redesign the front entrances of our schools to make them more secure. When your child goes back to school, you will notice that after the first bell rings in the morning, the entire school will be secured, including the front entrance. This means that you will no longer be able to walk right into the building and speak to the office staff. LISD has installed a video monitoring system much like a "Ring Doorbell" at the entrance of all of our schools. You will make contact with the office staff via the front entrance video monitor to gain access to a secured vestibule. There, you will be asked some basic questions like your name, the name of your student(s) and reason for your visit. You will also be asked to present a valid driver's license or another form of valid government identification. Your name will be logged in the "Raptor Visitor Management System," and once you are cleared through the Raptor system, you will be allowed to make entry into the office from the security vestibule. Please let me emphasize how important it is to check everyone's name through the Raptor system because it checks names to assure the school is not allowing anyone convicted as a Sex Offender to enter our schools. We know this adds a little time to your wait, but please cooperate with the folks at the front desks of the schools and present proper identification when asked for it. Along with these new measures, Officer Anita and I will continue to walk the schools daily to make sure the exterior doors of the schools are secure. Our number one priority during the day is to make sure the students and staff are safe from any kind of harm. 
Training: Mayor Wilcox, you asked if Officer Anita and I had been to any training this summer and we have. Besides patrolling The Shops at Highland Village this summer, we attended several classes in the Metroplex. Officer Anita and I started our summer by attending the School-Based Law Enforcement summit in Mansfield that lasted four days. During the summit, we covered topics like cyberbullying, teen suicide prevention, drug trends and issues, emergency operations planning, how to partner with the community and schools, and legal updates. A few weeks later, we attended a half-day training in Ft Worth on "Why Teens Commit Suicide" and took a deeper look into the teen brain. This training concentrated on how impulsive teens can be and ways to help them through the issues they are facing. In July, I attended the NASRO (National School Resource Officer) SRO Supervisor and Management training in Sachse. This training was three days and covered how to best manage SRO activity in the schools and how to best serve the school and the community. A week later, Officer Anita attended the NASRO Advanced SRO training at the LISD Administration building in Lewisville. This three-day class, covered crime prevention strategies, how to better prevent school violence, and ways to better secure the outside of your schools. Along with the training we have attended, we have been looking through legal updates from this last legislative season, and we will be updating students and parents at upcoming student orientations and "Meet the Teacher" nights. Now let's turn it over to Officer Anita and learn a little more about her and what she does in the schools.
Thank you, Officer Dave, and I want to welcome Officer Anita and congratulate her on her first year as an SRO and look forward to seeing what is in store for year two.
Officer Anita, you just finished your first year as the Briarhill Middle School SRO. Why did you want to become an SRO?
(Beaudreaut) I wanted to become an SRO because I wanted to make a difference in kids' lives and be a positive role model.
What surprised you the most during your first year at Briarhill Middle School?
(Beaudreaut) There really have not been any surprises. Last year went great, and I'm looking forward to this new school year.
What has been your favorite part about being an SRO?
(Beaudreaut) My favorite part of being an SRO is building positive officer relationships with students and staff.
What is your goal each day as you serve in our schools?
(Beaudreaut) My goal each day is to create a safe environment for students and staff.
What are some programs you participated in last year with the students or presented in the classroom?
(Beaudreaut) I have participated in career day where I spoke to the students about the role of a police officer and what we do when collecting evidence from crime scenes. Officer Dave and I also presented L.E.T.S (Law Enforcement Teaching Students) at all of the elementary schools and the middle school. L.E.T.S is a training program that helps students build good character traits.  It is a tool to enhance student's knowledge of the dangers of drug and alcohol use, bullying, building self-confidence, and developing life-long skills of decision making.
The transition from middle school to high school can be tough. What advice would you give last years 8th graders as they start their Freshman year?
(Beaudreaut) Don't sweat it; it's not as terrifying as it seems.  Know where your classes are before the first day of school and get a good night sleep.  Planners are always helpful and get involved in school activities.
Has the Texas Legislature passed any new laws that might affect students, parents, or schools?
(Beaudreaut) The HB 3 – School Finance Reform has passed. This bill will help alleviate Texas education system finances by: boosting  per-student funding by approximately 20 percent, reduce property taxes across the state by an average of eight cents per $100 valuation in 2020 and 13 cents in 2021 and include money for districts that want to start merit pay programs, allowing bonuses of $3,000 to $12,000 to higher-rated teachers.
SB21 – Smoking age increases. This bill will prohibit the sale of cigarettes, e-cigarettes, and other tobacco products to Texans under the age of 21. An exception to the rule is those who are in the military.
SB 11 School Safety Bill. This bill instructs school districts in Texas to implement multihazard emergency operations plans, require certain training for school resource officers, ensure school district employees- including substitute teachers-are trained to respond to emergencies, and establish threat assessment teams to help identify potentially dangerous students and determine the best way to intervene before becoming violent.
HB 18- Mental Health. This bill will increase mental health training for school staff and teach mental health coursework to students, in hopes that students themselves can help identify mental health issues.
Do you have any advice for parents as they send their children back to school?
(Beaudreaut) My advice would be to ease into a routine. The switch of going back to school can be stressful. Avoid the first day of school stresses by getting a routine in place and practice it a few days in advance. This planning will help the transition go smoother.  If your school has an open house event, take advantage of it so that you can meet your child's teacher, and take a tour of the school. It is a great opportunity to learn or refresh your memory of the school and a good time to get to know all the teachers before the start of the year.
Thank you Officers Dave and Anita. We are proud to have you both in our schools working with our kids. I know you have formed lifetime relationships and positively interact with students to guide their future life skills. I can brag on you both as I know you truly engage with the kids and embrace the Highland Village community policing model. Good luck to both of you. You both are in my prayers daily as you so positively impact the lives of our children.
And while parents and kids are preparing to head back to school, the rest of us are still enjoying, or at least trying to enjoy the summer. We have several new businesses that have recently opened where you can get out of the heat and enjoy some air conditioning and great food. Now open in The Shops at Highland Village is The Brass Tap, Tiff's Treats and Lambeau's America. Over at The Marketplace A la Sweet is open next to Palio's offering delicious French pastries and desserts. Workout Anytime is now open on FM 407 and Sellmeyer.
And the City has a fun contest going, the Summer Fun in HV Photo Contest. All you have to do is snap pictures, which I know we all do, of the fun you're having in Highland Village and post them to the Speak Up HV.com website. The winning picture will receive a $100 gift card to Snuffer's! That would be a great treat for the family! We appreciate Snuffer's sponsoring the contest.
I saved the big news for the end, the rebuild of the Kids Kastle playground. We are excited to share information with you on the upcoming Kids Kastle community build project. A little history, the Kids Kastle play area was designed and built by the community in 1994. Since that time many families have enjoyed playing at Kids Kastle. We are calling on the community again to help us design and build the new play structure. In November 2017 voters approved bond propositions for several parks projects. The approved funding, along with sponsorships from the community, will help us build a new Kids Kastle that will last another 15-20 years.
The design day kick-off meeting for the community build project will take place on Saturday, September 7 at Briarhill Middle School.  Please check the City website for the specific time.  The kick-off meeting will provide the opportunity for children and parents to be involved in the new design. In this meeting, the consultant will provide information about their company and details of the community build process, including timeline, recruitment of volunteers and the formation of committee coordinators for construction, food, and tools. We also desire to return the tiles and fence pickets previously donated by Highland Village families. We will hold special pickup days for the items still included in the play structure. Stay tuned for details on the design day and the pickup schedule on the city website, Nextdoor, and our social media accounts.
And finally, it's time again for the annual Highland Village Lions Balloon Festival. The event will take place at Unity Park August 16-18 so mark your calendars now. This is such a fun community event and serves as the main fundraiser for the Highland Village Lions Club.
I hope to see you at the different events happening and in the air conditioned spaces of our newly opened businesses and restaurants!