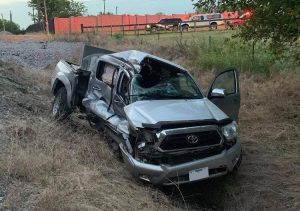 One person was injured on Friday night when a train collided with a pickup truck on Cowboy Drive just off HWY 377 south of FM 1171 in west Flower Mound, according to the Flower Mound Police Department.
Traffic was diverted from the scene in the aftermath of the crash as FM 1171 was blocked by the stopped train. FM 1171 was reopened just after 10 p.m.
Follow The Cross Timbers Gazette on Twitter for breaking news updates.