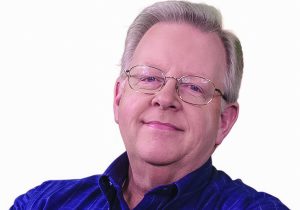 Summer began "on schedule" this year in North Texas. We've had unusually mild summers which never exceeded 100 degrees, but in most years, summertime weather begins earlier, in the first part of June or as early as Mother's Day. This year, the heat and drought that typifies a North Texas summer began just days after the Summer Solstice on June 21st. On schedule.
The basics: As of the 28th, our hottest temperature was 98 on the 10th of July (just before a storm event). Our coolest morning low was 67 on the 25th, thanks to a welcome cold front. With an average daytime high of 94 and nighttime low of 75, our day/night average temperature came out to 84, which was less than one degree below normal.
Rainfall was sparse. A trace fell on July 4th; .07″ fell on the 6th; .70″ fell on the 10th and .01″ fell on the 22nd. As of this writing, preliminary rainfall for July stood at .78″, which was more than an inch below normal rainfall in July. So far this year, Denton Enterprise Airport has recorded 20.45″ of rainfall which is still wetter than normal at this point in the year. Good thing.
The only significant severe weather outbreak was on the night of July 10th when a broad, upper-level disturbance encountered 96+ temperatures and high humidity, with squall lines of powerful thunderstorms erupting from the Panhandle and South Plains into North Texas. No tornadoes or large hail were reported locally. Most of the damage was from straight-line winds, along with a few lightning strikes. The storms struck just after dark, knocking down trees and power lines. A few roofs suffered wind damage. Trees were knocked over at Muenster. More trees were blown over near the Flower Mound-Lewisville border. An automated weather station at Corinth recorded a wind gust of 77 mph.
Looking ahead, the Climate Prediction Center is expecting generally warmer and drier-than-normal conditions in Texas in August. "Normal" for August is high temperatures around 95 and lows around 76, with less than two inches of rain.
The El Nino of warmer Pacific Ocean temperatures appears to be fading and receding toward Asia, which likely means fewer storms of Pacific-origin this summer and fall. Long-range forecasters also note a long-wave pattern of persistent high pressure ridging in the western U.S., which means fewer storms, less rain, more heat, and low pressure troughs in the east, which mean more rain and more frequent fronts.
Neither DFW nor Denton Enterprise had broken 100 degrees by July 28th, and we can expect persistent near triple-digit heat and little rainfall during August.
Brad Barton is Chief Meteorologist of WBAP 820/570 KLIF/99.5 "The Wolf" and the Texas Rangers Baseball Club.