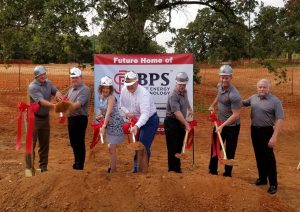 BPS Just Energy Technology broke ground Thursday on its new corporate headquarters in Argyle.
The company will move from Southlake to a new two-story, 23,000-square-foot office building behind CVS and Kimzey's Coffee at Hwy 377 and FM 407. BPS Chief Executive Officer Bravis Brown said one of the primary reasons BPS chose Argyle for its headquarters was the ability to provide a great environment for employees and their families, according to a BPS news release. The executive leadership made this decision based on the schools, community and all the amenities Argyle has to offer.
"We share the same values as that of the town and community of Argyle," Brown said. "We have planned to call it home over the last two years. We're happy to be deep in the heart of Argyle."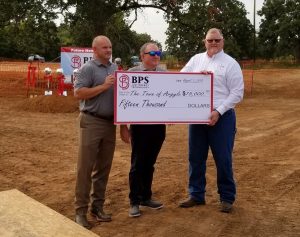 BPS is dedicated to contributing to the town of Argyle; at the groundbreaking ceremony, the company revealed a $15,000 donation to be used for the installation of the monument sign for the yet-to-be-named town park on Crawford Road.
"We look forward to the benefits of businesses like BPS in the town of Argyle," said Mayor Don Moser.
The building is expected to be ready to move in by May 2020.