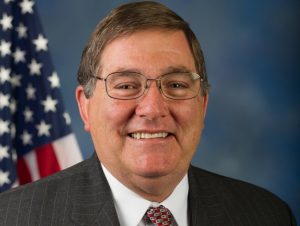 U.S. Rep. Michael Burgess, R-TX, will host two town hall meetings this week with residents of the 26th District of Texas.
During the town hall meetings, Burgess will discuss important issues facing Americans and the work he is doing in Congress to strengthen national security, bolster the economy and make health care affordable for all Americans, according to a news release from his office. The events are free and open to all TX-26 residents, which includes Denton County and part of Tarrant County.
The first town hall is scheduled for 7-8 p.m. Tuesday at Westside Baptist Church, 900 West Bellaire Blvd. in Lewisville. The second one will be held from 7-8 p.m. Thursday at Heritage Church of Christ, 4201 Heritage Trace Parkway in north Fort Worth.
Click here for more information.