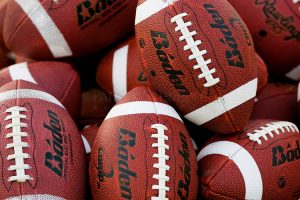 All-Pro Football Camp is coming to Lewisville on Saturday for a one-day skills camp with former NFL players and college coaches. The free event is sponsored by iSchool of Lewisville and is designed for beginners and experienced players in sixth grade through 12th grade in North Texas.
Participants will learn about the fundamentals of football, team building and self-improvement from former Dallas Cowboy Greg Ellis, former New York Giant Byron Williams along with Cliff Odom, George Cumby, Larry Mallory, Roosevelt Collins and other football players and coaches, according to a news release. In addition to football drills and NFL-style agility training, there will be opportunities to take photos with the former players and hear motivational success stories about football and life. Lunch will be provided and the first 150 participants get a free souvenir t-shirt at check-in.
You can register here or on site, beginning at 8 a.m. Saturday. The camp then takes place from 9 a.m. to 1 p.m. at the iSchool of Lewisville, 650 Bennett Lane. For more information, call 972-845-8030.