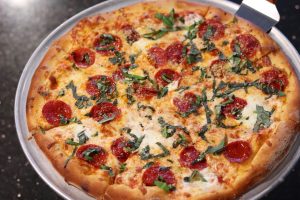 Several new businesses are newly opened or coming soon to Flower Mound and Highland Village.
The town of Flower Mound has issued certificates of occupancy to a handful of new businesses between June 17 and Monday, according to the town website:
Enzo's NY Pizzeria, 990 Parker Square Road, Suite 900. Enzo's has expanded its space to combine Suites 980 and 990, increasing the footprint from 1,540 square feet to 3,198 square feet.
Floor Coverings International, 2609 Sagebrush Drive, Suite 202. Floor Coverings International offers a wide range of flooring options and brings samples that you would typically see in a department flooring store straight to your home so you can see how materials and colors look in your home environment.
E-Metro Tel LLC, 1033 Long Prairie Road, Suite 225. E-Metro Tel, the New Nortel, recently relocated their headquarters from Plano to Flower Mound. They provide simple and secure unified business communications solutions. E-Metro Tel has been increasing their global client base and is actively selling products in the US, Canada, Caribbean, China and Australia.
LTK Engineering Services, 600 Parker Square Road, Suite 225. LTK focuses on the passenger rail industry. Whether it's rail cars, signals, traction power supply and distribution, fare collection or simulating all rail operations, they provide their clients with practical, efficient, economical solutions. LTK began with a single office in the Philadelphia area, but has since grown to 22 offices across North America, Australia and Asia.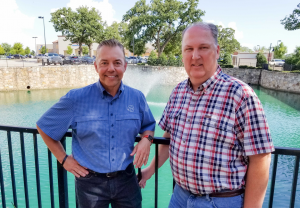 Rustico Grill, 3701 Justin Road, Suite 150. Rustico Grill will offer unique steak options, fresh seafood, specialty chicken dishes and wood-fired pizza, along with a variety of fresh cocktails and a wide array of wine options (complete with a wine bar). The restaurant is a new concept from local restaurateurs, Marty Bryan (owner of Marty B's) and Alan Mann, and will only be open for dinner. They will be incorporating as many organic ingredients as possible and will have some gluten-free options, including a gluten-free pizza crust. It is expected to open in October.
The city of Highland Village has 10 new businesses that are in different stages of development. The following three businesses have been recently issued certificates of occupancy, according to a recent City Manager's Report:
Environmental Management Group, 2300 Highland Village Road, Suite 3202
Texan Allergy and Sinus Center, 3170 Justin Road, Suite 403
Nail 2 Tails (a dog grooming business), 2230 Justin Road, Suite 200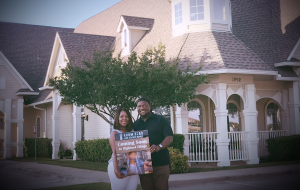 The following three businesses' certificates of occupancy are under review by the city of Highland Village:
Room 5280 (escape room), 1992 Justin Road, expected to open in August
Chicken Express on Justin Road applied for a new certificate of occupancy because of a change in ownership
Kolache Donuts Bakery on Justin Road applied for a new certificate of occupancy due to a change in ownership and name
Four new Highland Village businesses are under construction:
Pop Dod soda shop, 2200 Justin Road
Planet Fitness, located next to Painted Tree Marketplace, 2240 Justin Road
Olive Branch Tea Room, located inside Painted Tree
Premier Pigments, 2910 Justin Road