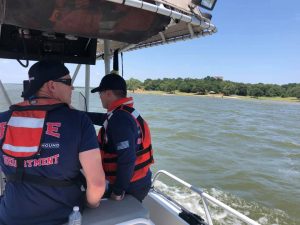 Two fisherman survived several hours in Lake Grapevine after their boat sank overnight, according to the Flower Mound Fire Department.
The men were wearing life jackets and became separated in the water after their boat went down around 11 p.m. Thursday, according to FMFD. After about six hours in the water, one of them made it to Twin Coves Marina in Flower Mound and called 911 at 5:12 a.m. FMFD's Boat 503 quickly located the other man on the shoreline.
"We truly believe that we would've had a very different outcome this morning if these gentlemen weren't wearing their life jackets," the fire department wrote on social media Friday morning.
What caused the boat to sink was not immediately known.