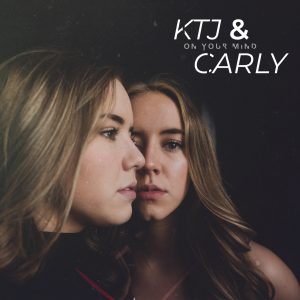 Soulful sister act KTJ & Carly are set to release their debut single, "On Your Mind," this month.
The 18-year-old twin sisters from Argyle have been performing since they were 5 years old. Katie is focused on piano and production, taking pre-college courses at NYU's Music Production and Technology, and Carly is immersing herself in an intensive at Carnegie Mellon University. Their influences range from the synths of EDM to pop hooks and the vivacious vocalizations of urban music.
KTJ & CARLY's debut single "immediately draws you in with their honed vocals melting over the melody as the slow, rhythmic groove builds to a hypnotic falsetto-layered chorus," says a news release from Magic Tree Productions. "The instrumentation oscillates from booming urban beats to hints of synthy electro pop sounds, making for a surprising alchemy of musical magic. All the while, the sisters shine as the centerpiece and focus of the entire track, which reflects on the uncertainty of relationships and the unfortunate side effects of egotistical men, by bringing plenty of attitude to the table."
Click here to pre-save the new song, which will be released July 19.