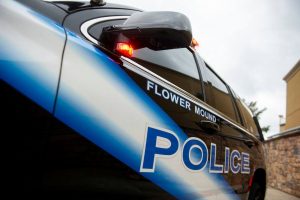 The Flower Mound Police Department SWAT team responded to an incident involving an armed man threatening to harm himself behind Valley Creek Church on Wednesday morning.
A relative called 911 a little after 8:30 a.m., and the man was found inside a vehicle behind the church, located at 5800 Long Prairie Road, said FMPD Capt. Shane Jennings. About 10 police officers and a medic responded to the scene, and they negotiated with the man to not hurt himself.
After less than two hours, the man surrendered and the incident ended peacefully, Jennings said. He immediately began receiving treatment and evaluation.
"We'll get him the help he needs," Jennings said.