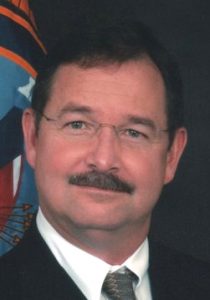 Happy 4th of July! Those of us with the police department sincerely hope you get the opportunity to participate the Town of Double Oak Parade, listen to some live music in John B. Wright Park, and join your neighbors and volunteer fire department having a hamburger or barbeque sandwich while enjoying Independence Day. We look forward to visiting with you!
In light of multiple recent cases of family violence (assault, destruction of property, threats, stalking, violations of protective orders) I'd like to revisit an older column.
If you are the subject of unwanted physical violence and abuse, from a family member or dating partner, please understand that help truly is a phone call away. The following contained in italics is from the Texas Code of Criminal Procedure Art. 5.01, Art. 5.04 and Art. 5.045.
Art. 5.01. Legislative Statement. "(a) Family violence is a serious danger and threat to society and its members. Victims of family violence are entitled to the maximum protection from harm or abuse or the threat of harm or abuse as is permitted by law." "(b) In any law enforcement, prosecutorial, or judicial response to allegations of family violence, the responding law enforcement or judicial officers shall protect the victim, without regard to the relationship between the alleged offender and victim." Bottom line officers are going to try to take action to protect the victim of family or dating violence.
Art. 5.04. Duties of Peace Officers. "The primary duties of a peace officer who investigates a family violence allegation or who responds to a disturbance call that may involve family violence are to protect any potential victim of family violence, enforce the law of this state, enforce a protective order from another jurisdiction as provided by Chapter 88, Family Code, and make lawful arrests of violators." Most departments have proactive policies regarding family violence. At the very least officers are obligated to investigate and document allegations of family violence. Oftentimes an arrest will result from the allegation. Law enforcement can also provide information about protective orders, shelters and family counseling. Denton County has a social services tab on their website.
"NOTICE TO ADULT VICTIMS OF FAMILY VIOLENCE." "It is a crime for any person to cause you any physical injury or harm EVEN IF THAT PERSON IS A MEMBER OR FORMER MEMBER OF YOUR FAMILY OR HOUSEHOLD." "Please tell the investigating peace officer: If you, your child, or any other household resident has been injured; or If you feel you are going to be in danger when the officer leaves or later. Your have the right to: ASK the local prosecutor to file a criminal complaint against the person committing family violence (law enforcement will be glad to help you with filing the complaint); and APPLY to a court for an order to protect you (you should consult a legal aid office, a prosecuting attorney, or a private attorney). If a family or household member assaults you and is arrested, you may request that a magistrate's order for emergency protection be issued." Simply put protective orders give responding officers the ability to arrest offenders who attempt to commit further acts of violence, threaten, harass, or contact victims at home and often directs them to leave the household and can even establish temporary custody of children and directs the abuse not to interfere with children or property.
Living with an abuser is miserable. Law enforcement is on your side. Please take the opportunity to use our resources and change your environment.
Recent Police Calls 
05-24-19 – Fraud – Double Oak – Complainant reported an unknown caller claiming to be a representative for a local power company was demanding payment of a utility bill. The unknown caller had the victim go to multiple "Bitcoin" kiosks and deposit funds exceeding $1,000 dollars. Complainant later realized that they had been the victim of a fraud and reported the offense to law enforcement.
05-26-19 – Assist Agency – Bartonville – Vehicle rollover with two occupants. Assisted with traffic control while the TX Department of Public Safety conducted the investigation.
05-26-19 – Medical Call – Double Oak – Assisted medical staff with distraught person.
05-28-19 – Assault Family Violence – Double Oak – A resident alleged that their spouse assaulted them with a blunt object, destroyed jointly held property and threatened serious bodily injury towards the complainant. Upon completion of a criminal investigation an arrest warrant was obtained and served resulting in a female, 49 years of age, being arrested for causing assault (bodily injury/family violence) and transported to Denton County jail.
05-30-19 – Civil Dispute – Double Oak – Residents disputed credit card charges made by a pool cleaning vendor. Vendor was referred to civil court to resolve differences as to whether services were provided.
06-05-19 – Animal Bite – Double Oak – A resident reported having been bitten in the shoulder by a neighbor's dog. A report was taken by a Double Oak investigator and referred to animal control.
06-06-19 – Burglar Alarm – Double Oak – At approximately 12:46 p.m. Double Oak Officers responded to an alarm call. At the request of the homeowner a building search was conducted and no criminal activity was detected.
06-07-19 – Criminal Trespass – Double Oak – A resident reported that a neighbor's contractor trespassed on their yard/property causing damage to sprinkler heads and a concrete driveway. Upon investigation it was determined that the contractor's workers had used another person's property to stage their vehicles resulting in damage. The responsible company was contacted and they agreed to repair their mistake.
06-10-19 – Accident – Bartonville – Double Oak Officer assisted with traffic control at the scene of a vehicle vs. pedestrian accident.
06-10-19- Identity Theft/Fraud – Double Oak – A resident reported that an unknown person had opened a wireless account, in their spouse's name, and accumulated over $3,500 dollars in charges and purchases.
06-12-19 – Accident – Double Oak – A motorist made contact with a parked delivery vehicle causing minor damage. Officer supervised an exchange of information between the involved parties. 
06-13-19 – False Report/Alarm – Double Oak – Unknown suspect contacted a crisis center resulting in an emergency services response to a Double Oak address. All persons at the Double Oak address were in good health. An investigation into the incident, commonly referred to as "swatting," is ongoing.
06-14-19 – Terroristic Threat – Double Oak – Unknown person threatened serious bodily injury to the complainant.
06-17-19 – Possession of Drug Paraphernalia – Double Oak – During the conduct of a traffic stop an officer smelled marijuana, conducted a vehicle search and discovered drug paraphernalia. Motorist was issued a citation with an order to appear in court.
06-18-19 – Accident/Motorist Assist – Double Oak – At approximately 10:35 p.m. a Double Oak Officer responded to a one-vehicle accident where a motorist drove off the road and became stuck in a ditch. Officer stayed on scene until a wrecker could recover the motorist's vehicle.
06-19-19 – Criminal Mischief – Double Oak – At approximately 10:15 a.m. a Double Oak Officer responded to Cross Roads Church in response to a black Ford Pickup truck intentionally driving through soccer fields and causing damage. If you have any information regarding this offense please contact DOPD at 972-355-5995.
06-19-19 – Arrest – Double Oak – At approximately 5:47 p.m. a Double Oak Officer conducted a traffic stop and determined that the motorist was wanted for felony evading arrest (in a vehicle) and theft >$750 dollars and < $2,500 dollars. A female, 69 years of age, was taken into custody and transported to Denton County Jail.