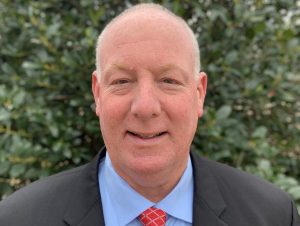 Greetings from Town Hall,
DOVFD July 4 Parade and Picnic
Our Double Oak Volunteer Fire Department members are busy planning for this year's event. The parade and picnic are always a fun day in our town. Get your parade floats ready and come to the picnic to enjoy great food, cold drinks, music, win auction items and visit with your town neighbors. All funds raised benefit our Double Oak Volunteer Fire Department.
Cedarcrest Lane Paving Project
The town council has approved to go out for bids to repave Cedarcrest Lane this fiscal year. Stayed tuned for further information.
Waketon Road Project
The town is still waiting for some property owners to sign documents for easements and right-of-way agreements.
Billie Garrett Appointed Town Treasurer
Congratulations to Billie Garrett on her appointment to the position of town treasurer.
2019-2020 Fiscal Year Budget and Tax Rate
Town Council and staff have begun preparing the next fiscal year budget and tax rate. All have agreed there will not be any consideration to increase our low .23000 cent property tax rate.
Most residents are aware that during the recent legislative session, our state leaders approved a 3.5 percent property tax cap which goes into effect the following year.
Some of you may not be aware that there was action which affects revenue franchise fees municipalities collect. Our town is estimating this action will negatively reduce fiscal year revenue in the first year alone by a minimum of 25 thousand dollars. That's a significant loss to our general fund in a small town like ours.
Employees want raises and benefits, residents want low property taxes and the town needs to pave streets, work on drainage projects, provide public safety (Police, Fire, EMS) and administrative duties.
During this fiscal year alone, the town had to pay out 50 thousand dollars for public infrastructure repairs that were unexpected. Thankfully our town is debt free, has a reserve fund and we work each year to reduce expenses.
The town will discuss the next fiscal year budget during meetings and will hold public hearings and adopt the budget and tax rate in September.
Summer News
Remember, our Double Oak Police Department offers a House Watch Program while residents are traveling.
Please check your septic tank lids to ensure they are securely fastened.
The summer heat means lots of swimming pool activity and parties. Please ensure your swimming pool area is secure and that a responsible person is watching everyone in the pool, especially small children, at all times.
Happy July 4th from the Town of Double Oak!