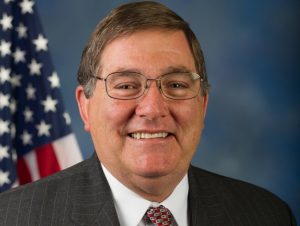 In 2016, U.S. Congressman Michael C. Burgess (R-TX), introduced the MISSION Zero Act with Rep. Gene Green after the Dallas police shootings to help other communities prepare before tragedy strikes. It was signed into law this week.
Since the beginning of the 115thCongress, the MISSION Zero Act passed the House five separate times with broad, bipartisan support, according to a news release from Burgess' office. The MISSION Zero Act "will connect battle-tested trauma care with American patients and boost our military preparedness," Burgess said.
"After watching MISSION Zero cross the finish line, I am optimistic that this law will help to save lives in North Texas and around the country," Burgess said in a prepared statement.
Burgess, Republican Leader of the Energy and Commerce Subcommittee on Health, released the following statement after President Trump signed the Pandemic and All-Hazards Preparedness and Advancing Innovation Act of 2019, which includes Dr. Burgess' MISSION Zero Act and other critical public health measures.
"I am grateful that President Trump has signed the Pandemic and All-Hazards Preparedness and Advancing Innovation Act of 2019, which includes important provisions that will help protect Americans from biothreats and disease outbreaks," Burgess said. "In addition to the MISSION Zero Act, the law also includes important biosurveillance and public health preparedness measures. More than a year after its first hearing and several months since its funding expired, at last the Pandemic and All-Hazards Preparedness and Advancing Innovation Act of 2019 has become the law of the land – delivering on our promises to the American people."