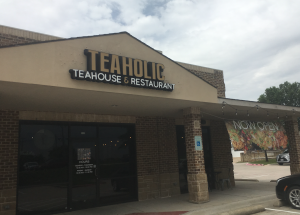 Teaholic Teahouse and Restaurant opened last week in Highland Village, bringing an Asian fusion restaurant and teahouse from California to southern Denton County.
The new eatery offers a variety of boba teas, milk teas, smoothies, coffees and other drinks, said manager Karen Nguyen, and it also has plenty of Thai, Chinese and Vietnamese meals on the menu, such as pho, Pad Thai, Kung Pao Chicken and more.
Nguyen said Teahouse is still hiring for several different positions in the front of the house and in the back.
Teaholic is located at 2940 Justin Road, Suite 100, and is open from 10 a.m. to 10 p.m. Monday through Thursday and from 10 a.m. to 11 p.m. Friday through Sunday.