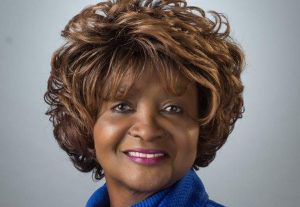 Task Force Meeting Offers Road Updates
Thank you to all of those who attended the Precinct 3 Task Force meeting at the Lewisville City Hall on May 20th.
We also would like to thank the city for providing a barbecue lunch for us. It was delicious.
Topping our project update was the announcement that we are expecting a ribbon cutting this summer to commemorate the completion of the Point Vista Road/Turbeville Road improvements in Hickory Creek.
This project, which started last February, is expected to be finished in June. The improvements include reconstruction of Point Vista as a three-lane undivided concrete road and Turbeville as a four-lane divided concrete road.
We also heard about plans to build a four-lane, divided road on Corporate Drive from Railroad Street to FM 2281 in Lewisville. Also included is complete construction of a railroad underpass and railroad bridge at FM 544. The project, divided into six segments, is not expected to begin until May 2020.
Talks are continuing on the reconstruction of Shady Shores Road to elevate it out of the flood plain and improve drainage. The project is funded and plans are underway to begin preliminary work with construction not slated until 2021.
Other future projects include reconstruction of the interchange and existing frontage roads at I-35E and FM 1171; reconstruction of the interchange and frontage roads at I-35E and State Highway 121 Business; and reconstruction of the interchange and frontage roads at I-35E and Corporate Drive.
Denton County Plans "Stop the Bleed" Initiative
Though we officially proclaimed May 23rd as "Stop the Bleed" Trauma Awareness Day in Denton County, our hope is to bring this important program to all county employees and residents in the coming year.
This call to action is to encourage everyone to take a course specifically designed to teach them how to respond in the event of an emergency to stop hemorrhaging and control bleeding before emergency medical personnel arrive on the scene of a major trauma incident.
Uncontrolled bleeding is the number one cause of preventable death from trauma. The Texas Trauma System has adopted the American College of Surgeons' Committee on Trauma's "Stop the Bleed" program as a life-saving opportunity.
Those who have little or no medical training can learn the necessary skills to provide basic trauma care with bleeding-control kits equipped with sufficient tourniquets, hemostatic dressings and personal protection equipment such as gloves.
Visit www.bleedingcontrol.org for more information and to find a class near you. We encourage all residents to complete training in 2019.
Sounds of Lewisville Continue This Month
The Sounds of Lewisville continue in June on Tuesday evenings from 7 p.m. to 9:30 p.m. at the Wayne Ferguson Plaza at 150 W. Church St.
The free concert series will feature a smorgasbord of musicians ranging from the Desperado Eagles Tribute and the Summer of '69 on June 4 to PriMadonna and the Fool Fighters on June 11, Reflective Soul and Matchbook 20 on June 18 and Man in the Mirror with Maya Piata on June 25.
Bring blankets and lawn chairs and your pets, if well-behaved and on a leash. Food and other refreshments are sold onsite.
Rescheduled Concert in the Park June 14
The Big Daddy Band will perform on June 14 as part of the Concerts in the Park in Flower Mound.
Presented by Medical City Children's Urgent Care, the concert was rescheduled due to bad weather in May.
The free concert will begin at 7 p.m. in The Heritage Park of Flower Mound.
Sounds of Red, White & Lewisville July 3
Bring the family to the Wayne Ferguson Plaza in Lewisville from 6 p.m. to 10 p.m. for a free concert and fireworks to celebrate Independence Day.
This year's event will feature "Satisfaction" by The International Rolling Stones Tribute Show with fireworks following the concert.
Food trucks, inflatables and more will be available.
Independence Fest in Flower Mound on July 4
The Bret Michaels Unbroken World Tour stops in Flower Mound on July 4 for the annual Independence Fest.
A full day of activities include a children's parade, vendors, food, Time Machine Car Shows, a kid zone and other entertainment including Le Freak, Breaking Southwest and more.
The festivities end will a full display of fireworks.
Find out more information at www.flower-mound.com/731/Independence-Fest.
Connect With Us: Be sure and connect with Denton County on Facebook at www.facebook.com/DentonCountyTX and on Twitter @DentonCountyTX.
If you have any questions or comments, please let me hear from you. My email is bobbie[email protected] and my office number is 972-434-4780.