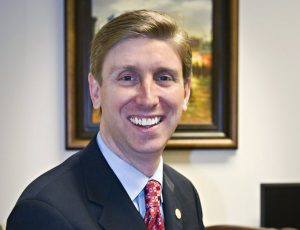 By State Representative Tan Parker
The 86th Texas Legislative Session has officially come to a close covering 140-days of doing the people's work for the betterment of our great state.  With thousands of bills and resolutions carrying the ideas and hopes of countless Texans, the process has ended and those that ultimately passed both legislative chambers are now headed to Governor Greg Abbott's desk.
Without question, there were many important topics from the legislative session to address. However, two significant measures were undoubtedly reducing property taxes and addressing public school finance. With local school taxes comprising the majority of one's property tax bill, it was impossible not to address one without the other. Thus these two topics certainly dominated the conversations with lawmakers seeking to deliver on the promise of reforms and relief.
SB 2, the Texas Property Tax Reform & Transparency Act, fosters collaboration between taxpayers and government in budgeting for their local community, gives taxpayers the tools to make informed decisions about their property taxes by increasing transparency from the taxing unit, modernizes access to information so taxpayers can timely engage in the rate setting process, and expands opportunities to protest or appeal appraisal values. It also triggers an automatic November election for voter approval if local taxes are going to be raised above 3.5% (the current threshold is 8%). SB 2 also sets in motion much needed reform to protect taxpayers and is also synergistic with HB 3, the Texas Plan for public school finance, that provides up to $5 billion in property tax relief.
House Bill 3 – The Texas Plan, is truly transformational school funding legislation that prioritizes our children's future, which is the greatest investment we can make together as Texans. The restructuring strategy for public school funding allocates $4.5 billion to student-centered education reforms, $2 billion for dynamic raises for hardworking educators, and significantly reduces recapture by $3.6 billion (due to a cumulative effect of the $11.6 billon investment to buy down property taxes and reform school finance funding).
Through these fundamental changes, Texas is putting more money into the classroom to accelerate student achievement. This also includes assistance for special needs students and creates the first dyslexia identification program in Texas' history. By increasing the state's share of education funding from 38% to 45%, residents can expect to begin seeing lower property taxes.
Yet, HB 3 also ensures further taxpayer protections by requiring ISDs to conduct efficiency audits before asking voters for an increase. We took the critical step to modernize outdated finance formulas to reduce recapture and increase equity within the school finance system. Finally, your local ISD has the ability to keep more of your local taxes.
Of course, I am especially pleased to see that HB 3 provides an energizing teacher pay structure and invests in professional development. The dynamic pay raises not only apply to teachers, but also librarians, counselors, and nurses.  Texas will now raise the minimum teacher salary schedule and create a merit/incentive pay program for educators to earn even more. By supporting our teachers, we in-turn help our greatest investment and priority – our children.  I highly recommend accessing www.thetexasplan.com to learn the specifics of how public education funding and priorities have been changed for the betterment of our future.
Though these two bills have put forth significant changes that will help Texans, I believe the real success belongs to the people who took the time to engage in the process and help find solutions that could be used to address these major concerns.  Outside of the legislative leaders who dedicated thousands of hours to bring these to passage, it was the voices of people from across our great state and here at home who made the biggest impact. I am most thankful for all who made time to visit with me one on one, called, texted, and emailed me directly not just to discuss education and property taxes, but other important issues, such as health care, human trafficking, protecting life, and individual liberties.
Now that I am back home, I look forward to visiting with you to talk about Texas' key accomplishments from the 86th Legislative Session, as well as areas where we sought change, but found out that there is more work to be done. If you need help tracking any legislation or if I can simply be of assistance in any way, please do not hesitate to contact me by phone at 512.463.0688 or by email at [email protected].