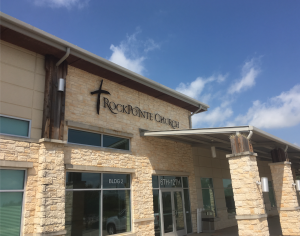 RockPointe Church is growing, and it will double in physical size with a new location in Parker Square.
Five years ago, RockPointe moved into 30,000 square feet of new space at 4503 Cross Timbers Road in west Flower Mound. The church has grown steadily, an average of 11% per year, and RockPointe was quickly running out of room at its current location, especially in its children and student areas.
"We're running at full capacity in every area," said Cinnamon Dilts, media and content manager. "Some Sundays, we don't have enough parking spots."
A church team evaluated several options to accommodate the growth, including building on its current land, renting and renovating a vacated grocery store building and building new on land nearby. But then another opportunity became available three miles down the road in Parker Square.
Founders Classical Academy is moving this fall from its building in Parker Square to its new school on FM 1171 at Flower Mound Road, and RockPointe is in the process of buying that building to quickly double in physical space. The church body voted 96% in favor of the Parker Square project.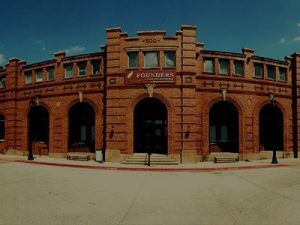 The Parker Square location won't be a satellite campus or church plant, nor will it have separate leadership. Once that location is renovated and up and running — which is expected to be by fall 2020 — full, live church services will be held at each one on Sunday morning.
"We'll still be one church," Dilts said, adding that the church will aim to utilize both locations for the best uses of space. "For example, there may be a big youth event at the Parker Square location, but not all youth events will be there."
Dilts said the church is excited to "gain new neighbors without losing old ones," particularly college students attending class in Parker Square.
"The 19-25 age group is the most unchurched, unreached age group in our country," Dilts said. "To be over there and interact with college students in an everyday setting really opens the door to reach that community in a different way because we'll be where they are and not asking them to come to us."