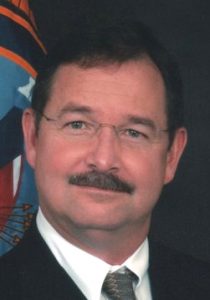 Summer will soon be here. If you're going on a trip I thought some travel reminders might be helpful.
Have a travel plan. Let your family know your destination arrival and departure dates.  Have emergency contact numbers and insurance information readily available in the event of a medical emergency.  A number of years ago a friend of my family, a retired homicide investigator, went on a scuba diving vacation in Mexico.  He lapsed into anaphylactic shock after having consumed shellfish and passed away at a Cancun hospital.  His friends were unable to locate any family and I spent several days helping his employer arrange transport back to the United States and locating family via his former agency.
Know your destination. Check those foreign destination warnings via the department of state travel advisory website, or, if you don't trust the government, Google your destination for crime trends.  If they're posting pictures of heads being left at swimming pool bars, bodies hanging off of highway overpasses and busses of tourists being robbed…maybe…just maybe Key West, or Corpus Christi beaches will appear lovelier and certainly…safer. Wherever you travel remember that your vacation destination is not your home.  Going off the beaten path is rarely a wise idea.  You, as a tourist, stand out due to clothing, language, and mannerisms.  Speaking with my peers in tourist towns breaking into cars, stealing from hotel rooms, taking personal identifying information, and filching credit card information is all par for the course as locals understand vacationers are not likely to return for a prosecution.
Know your destination emergency numbers. In the United States and Canada 9-1-1 is a universal emergency number that, when called from a cellphone, lets the dispatcher know your approximate location, your callback number and your service provider.  In 2017 Mexico transitioned to the same style 911 system.  In Europe the universal emergency number is 112. It is always very helpful, before dialing an emergency number, to determine your address/location.  The operator will have a standardized series of questions to ask as to the nature of your emergency, location, suspect descriptions, involved vehicles etc.  While they are taking your information and asking questions the dispatcher is typing instructions to the first responders and getting appropriate personnel sent to your location.
Keep your prescription medications in their assigned containers. Don't risk having to trust the good will of a border guard or a friendly police officer as they attempt to assess whether you're really supposed to be in possession of the three narcotics you have in one old ibuprofen container.  Mugshots for vacation photo are never as attractive as you think they're going to be…
License to Carry holders be careful! If you're traveling with a firearm understand that having a License to Carry a firearm in Texas does not always smoothly translate as you cross state borders.  The United States is a crazy quilt of laws regarding concealed carry / open carry / constitutional carry / magazine capacity / defenses to prosecution and affirmative defenses / places you can and cannot enter.  Research local firearms laws before the trip and don't rely on an internet blog or a poorly written newspaper column for your firearms advice. If you are carrying I strongly encourage the use of a quality holster (thumb break please!  Firearms clunking out of your pants in a restaurant always cause a stir.)  I also suggest the use of a vehicle mounted vault for your pistol (What do you do with your pistol at Galveston beach?  Sure…you can stash it in your suit but the salt water is terrible for the finish). If you plan to travel with a sidearm, practice, practice, practice and also learn the art of conflict avoidance.  Our words do matter and injecting oneself into a conflict, and bringing a firearm, is a terrible idea.  Learn how to be a good witness, call 9-1-1, give good physical and clothing descriptions of people doing bad things and then let the blue suiters (or brown I suppose if you're in the County) do their jobs. Know and understand firearms transport rules for airlines (have it unloaded, in an approved locking container, and check it at the airline desk).  Be self-aware if you're a permit holder.  It is embarrassing having to chat with the airport police after having a firearm found in a briefcase or other piece of luggage that you had forgotten about.  It's also an expensive experience.
Strangers are not your friends! People, especially adult males, who attempt to close the reactionary gap (the distance between you and another person in which you physically have to respond to assaultive behavior), and pepper you with questions (a proven technique used by law enforcement and suspects as they know you feel compelled to answer and it divides your attention), want something from you!  They want to sell you local trips, or a time share, or they want your wallet, car, or maybe they even want you.  Bottom line…they are not your friend!  I know that in 2019 it's popular to celebrate the redistribution of wealth by aggressive criminals preying upon unsuspecting victims.  I know that blaming the police, blaming society, blaming the victim are all popular media tropes.  Ignore that effluence.  Have a plan to react if an unwanted person or persons approaches you.  Running…that's a viable and good plan.  Running, yelling and calling the local police an even better plan.  Locking your car door when approached, driving away and not becoming engaged in an argument…not opening your hotel room door when the stranger knocks…telling the stranger "no" when they approach are all strategies.  Yep, I understand that everyone you meet on vacation doesn't want to victimize or harm you.  But why take a chance with a person exhibiting aberrant behavior?  Moment of self-truth…I may not be that fun of a person to travel with after all.
Monitor your credit and debit cards. Every credit or debit purchase over a certain dollar amount, on my accounts, has to be approved by me after receipt of a text message or email from the financial institution.  Knowing when your card is being used is critical to preventing credit card fraud abuse.
Consider using cash. It may seem counter-intuitive but I'm a lot more comfortable with losing a couple of hundred dollars than having my credit history blown to smithereens by a person capturing my credit card data while at a restaurant or hotel.
Don't trust public Wi-Fi. There are many documented cases of suspects creating web pages that appear to be affiliated with hotels or service industry businesses and having people access the internet over an unsecure connection.  You don't want to be the person in the resort hotel losing all their personal information over a scam Wi-Fi hotspot.  If you have a choice I strongly recommend using your data/cellphone providers encrypted device as your wireless access point.
Turn in a vacation house watch form. On our Town website you can access a vacation house watch form and then scan or e-mail it to the police department.  Or you can come be town hall and pick-up a form in our lobby to fill out and submit at the front lobby window.
All this being said have fun on your journey!  Please report all suspicious activity to your local Police Department by calling 911.
Chief Watson