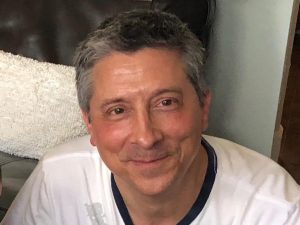 Jim was born in Killeen, TX and moved to Papua, New Guinea when he was 3 months old where his parents served as missionaries for 5 years. After returning, he lived one year in Cleburne, TX and then moved to the Chicago area where he completed high school.
He then moved to Guadalajara, Mexico with his parents and attended a language school one year with his father. It was in Mexico, while hanging around the foreign medical students, he decided to become a doctor.
He started college in Seguin, TX in 1981 where he attended Texas Lutheran College and met his future bride, Heather Marquardt. After two weeks of knowing Heather, he proposed. He said she was so beautiful and unique that he had to lock her down.
Jim graduated with a BA in Church Music History. He then attended Texas College of Osteopathic Medicine and graduated in 1991. After one year of internship, he started his four year residency for Family Practice at John Peter Smith Hospital in Ft. Worth, TX. Even though initially Jim wanted to be a surgeon, he chose family practice to be available to his wife and children.
Jim joined the Air Force during his residency and served two years in Sumter, SC and three years in Hawaii. After honorably being discharged from the Air force, his family moved to Highland Village, TX where he worked for Care Now for the next 18 years.
James Robert Herzog is survived by his wife Heather Herzog, mother Betty Herzog, brother Sam Herzog, and his four children: Jared Michael Herzog (29), Leah Renee Herzog (27), Nathan Gabriel Herzog (25), Chloe Faith Herzog (23).
Jim's final resting place is at Dallas National Cemetery.
Service Time:
May 23, 2019 at 1 p.m.
BridgeWay Church
8201 Justin Rd.
Copper Canyon, TX 75077