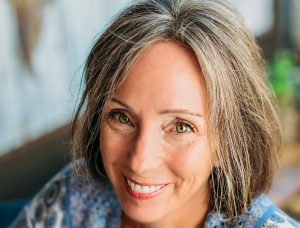 Sitting in the exam room waiting for the doctor I thought to myself, "Why does it take a crisis for me to pick up the phone and make an appointment?"  This is common practice among the moms I know, I am part of the majority of women who waits until she can no longer deal with an issue to get help.
And we repeat the cycle all the time.  My next thought, "I've been in this situation before, when will I learn once and for all that I matter and that it's really important to take care of me?"
Moms put themselves last on a daily basis.  Our lives become one long list of commitments whether it be to our children, our spouse, our career…sure, we might take an occasional afternoon to grab lunch with a friend, get a pedicure or a message, but we're always "on." The moment our child arrives we too are born into a new life, one of sacrifices we can't possibly grasp as we welcome the first time our precious child is placed in our arms.
I honestly can't think of a role more important than that of being a parent.  The responsibility is awesome (in both positive and negative ways). To protect, guide, and witness the children who come through us, or by way of adoption, grow into their greatest potential is truly a gift.  We spend countless hours worrying they won't ever get there, and do our best to make sure (come hell or high water) it happens.  We treasure the belly laughs, quiet moments, celebratory milestones and restful nights when they show themselves because these are the rewards and reminders that we're doing something "right".
Oftentimes the busyness of motherhood means we wait longer than we should to pay attention to own needs.  Some moms get to a place where they don't even know what they need anymore.  When that happens, when our emotional compass is lost or broken, the tragedy is we aren't emotionally available to our family.
The instruction we receive about putting on our own oxygen masks before that of our children applies to more than one situation.  The analogy about not being able to pour from an empty cup is the truth!
They say you teach what you most need to learn and I would agree, this happens all too often in my own life.  So this column is my way of reminding you and me of the importance of taking good care of you.
Physically, emotionally, and spiritually.
I know you are thinking, "That's all well and good Kim, by realistically how am I supposed to take care of myself with all of the commitments and responsibilities motherhood brings?"
Momma, you start by taking a look at your schedule and intentionally budgeting some time for you.  Maybe it means setting the alarm 10 minutes earlier so you can meditate or just begin your day a little less rushed.  Maybe it means getting outside during your lunch hour for 5 minutes to breathe in the fresh air.  Maybe it means committing to yourself that you will only scroll social media after you get the kids to bed.  Maybe it means Sunday afternoon you take an hour to prepare two meals for the busy week and making extra so it can extend into a night of leftovers.
It definitely means giving yourself regular doses of grace to release the guilt that comes with this job.  There are ways to build in moments of self-care and sister you are deserving of this practice!
Taking care of you is a gift you give yourself and your family! If you are married help your spouse find time for self-care and ask for the same in return…you're in this together, right?
My gift to you this Mother's Day is the precious reminder that YOU MATTER Mom.  Be the change you wish to see in your life by committing to beginning a new practice where you come first a few moments a day, every day.
Happy Mother's Day from a woman learning to practice what she preaches.