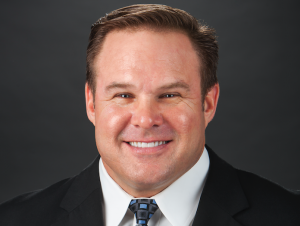 John Mahalik, a Denton County appointee to the North Texas Tollway Authority board of directors, was elected chair of the board last week.
"This is the first time in the life of NTTA that a representative from Denton County will serve as chair," said Denton County Judge Andy Eads. "John will be a great leader for NTTA and will work to build a consensus as the agency expands the Dallas North Tollway into Denton and Collin counties."
Board members elected Mahalik to fulfill the remainder of former chair Kenneth Barr's term. Barr stepped down following a recent election to the Tarrant County College Board of Trustees, according to a news release from Denton County. NTTA bylaws prevent board members from also serving as elected officials.
Mahalik is chief operating officer of an Addison-based commercial construction company. He is active in the community, having served on the Carrollton City Council from 2005 to 2011, serving as mayor pro tem in 2010. He is on the Metrocrest Hospital Authority board of directors and has previously served as vice chair of the Denton Central Appraisal District board of directors.
Mahalik, who earned a graduate certificate from the dispute resolution and conflict management graduate program at Southern Methodist University, was appointed to the NTTA board in September 2015 as one of two Denton County appointees.
During Barr's tenure, NTTA was recognized nationally as a leader in all-electronic/cashless tolling. Also in that time, NTTA finished significant projects including the President George Bush Turnpike east and west extensions as well as the Lewisville Lake Toll Bridge, to name a few.