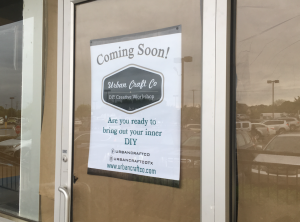 The town of Flower Mound is welcoming in four new businesses, according to the town's website.
The town issued Certificates of Occupancy between March 6 and April 4 for the following businesses:
Wish Rocket, LLC
1420 Lakeside Parkway, Suite 102
Description: A promotional products manufacturing company.

Alder Holdings
3347 Long Prairie Road
Website: https://www.alder.com/
Description: Alder provides home security, home automation, and medical alert systems.
Children's Health PM Urgent Care (Coming Soon)
2600 Flower Mound Road
Website: https://www.pmpediatrics.com/
Description: The facility will have the ability to diagnose and treat cases including, but not limited to: wounds that require stitches, broken bones, sprains, and other minor trauma, fever, asthma and other respiratory illnesses.
Urban Craft Co. (Coming Soon!)
2311 Cross Timbers Road, Suite 305
Website: https://www.facebook.com/urbancraftco/
Description: A BYOB DIY Workshop that offers hands-on classes to create unique custom wood signs, canvas pillows, 3D/metal signs, glass etching and more.