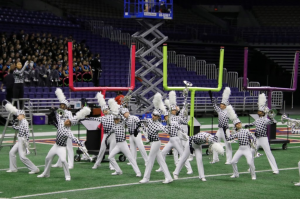 Three local school districts were named to the Best Communities for Music Education list by the National Association of Music Merchants Foundation.
Only 623 school districts in the U.S. and 68 in Texas were named to the list, including Denton ISD, Lewisville ISD and Northwest ISD. School districts named to the list are awarded for their demonstration of outstanding achievement in efforts to provide music education and access to all students, according to a news release from NISD. The honor is bestowed based on a collective effort by teachers, administrators, parents, students and community leaders.
"LISD is fortunate to employ a dedicated team of outstanding music educators.  All LISD Fine Arts programs provide invaluable learning opportunities and help enhance and enrich the LISD student experience," said Amanda Drinkwater, LISD's Director of Fine Arts.
Northwest ISD was first named to the Best Communities for Music Education list in 2009 and has been named to the list every year since.
For consideration on the list, school districts must provide detailed information regarding funding, graduation requirements, music class participation, instruction time, facilities and support in regards to their music programs, according to NISD. This information must also show how districts provide access to music education to their students. Responses are reviewed by the Music Research Institute at the University of Kansas and advisory organizations after being verified with district officials.