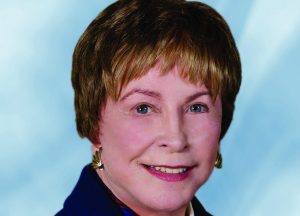 Town has Clean Audit to Present to Council April 8th – Clean for a Decade Plus
Town auditor William Spore, CPA, has another "Clean Audit" to present to the Town Council at their regular Council Meeting Monday, April 8th.  Our Auditor does a quarterly Audit every 3 months, without additional fees.  This alerts the Town Council and Staff timely, if any item is not in line with the current Fiscal year Town annual Budget.  Copper Canyon has had "clean annual audits" for well over a decade!
The Town is also recognized by the State Controller for years for transparency in our Financial Records! Every month available to the public online and in hard copy at Town Hall on Friday afternoon  prior to the 2nd Monday regular Council Meeting are:  (1) the latest bank account balances with sums added or subtracted; (2) the Town's check register – amount paid, to whom by name, from what current Fiscal Budget line item identifying number, and often with a brief description in plain English for the item or service; (3) The monthly Pro Forma Budget update coordinated by Council Member Steve Hill and Town Administrator Donna Welsh This keeps the Council and Town Residents informed of every line item of Revenue and Expenses per month and percentage for the latest month that the line item is over or under the adopted Fiscal Year Budget.  Once the above items are approved by Council at the regular Council Meeting, they are added to the Town's website with the prior approved items for each fiscal year.
As usual, the draft Town Audit will be accessible online on the Town website www.coppercanyon-tx.org on Friday April 5, 2019 prior to the Monday April 8th regular Council Meeting.
Town has first Contested Election in Last 8 years for Mayor and Council
Mayor Sue Tejml vs. Ron Robertson – for Mayor
Mayor Pro Tem Jeff Mangum vs. Ted Stranczek – for Council Place 2
Karla Hohenberger vs. Robin Kelly Davis – for Council Place 4
Candidate Forum:  Sunday April 7th, 2 p.m. Town Hall, 400 Woodland Dr. Moderator: Max Miller, owner of The Cross Timbers Gazette.
The election is Saturday, May 4th from 7 a.m. to 7 p.m. at Highland Village Town Hall.  Early voting is from Monday, April 22nd through Tuesday, April 30th at nearest locations – Highland Village Town Hall and Bartonville Town Hall.
I'm sorry we could not get early voting or Election Day voting at our Copper Canyon Town Hall.  But, multiple towns and multiple ISDs in Denton County are voting on that same date.
Mayor Sue is a candidate for another Two-Year Term
Being Mayor of Copper Canyon for 14 years has been an incredible honor.  And a definite challenge!  How to balance current needs, be fiscally responsible utilizing 10 to 20-year long range planning for the future, be financially protective of your tax payers' dollars, and yet maintain the rural nature of the Town that residents so love!  Above all, listening to residents – your concerns, your preferences, your complaints.  All the above does not necessarily resolve into a "neat" package.  So, a brief review of the past 15 years:
2004 Master Plan – The Inspiration of Mayor Larry Johnson and Steve Hill
The 2004 Master Plan was the inspiration of Mayor Larry Johnson.  Council Member Steve Hill chaired the Master Plan Committee, current Council Member Bill Castleman and land owner Paul Vickery served on the Committee.  Current Mayor Pro Tem Jeff Mangum and I were also serving on the Council then.  The 2004 Master Plan had two major goals:
First, preserve the rural nature of Copper Canyon north of the FM 407 corridor.
And, second, design the FM 407 corridor with Town Centers north and south to attract retail and commercial projects to broaden Copper Canyon's tax base.
First: Preserve Copper Canyon's rural nature north of the FM 407 corridor
The Town Council and I have worked diligently to maintain this First Goal.  It helps that four of the Council Members in 2004 are still serving on the Council:  Steve Hill, Bill Castleman, Jeff Mangum, and current Mayor Sue Tejml.  The longevity of our Town Council contributes to the stability of Copper Canyon.  And because we have a decade plus of listening to our neighbors and responding to their suggestions and concerns, we have a mutual relationship of trust between the Council and our Residents.
Our Town residents often say they breathe a sigh of relief when they leave the densely developed surrounding areas and reach the spacious open natural areas of Copper Canyon.  Several areas in Town have new home construction on our large spacious lots.
Homebuilder David Andrews, the sole owner of Century Custom Homes, has recently built three lovely homes on Chinn Chapel, and we welcome our new residents! Two homes are the charming "traditional farmhouse style" of approximately 2,300 square feet!  A third home at 677 Chinn Chapel is almost complete at 3,800 square feet.  A fourth home is just beginning construction just north of the prior one, on the east side of Chinn Chapel Road.  These two homes will back up to the heavily wooded Corps of Engineers land. Our Town Secretary and Town Administrator always appreciate David's submission of his plans for inspection approval, because he is so meticulous in the details of his submittal.  They both say builder/owner Andrews makes their job so easy to process, because of the thoroughness of his proposals!
Andrews is also building six beautiful homes on one acre lots on an extension of Mobile Drive east of Chinn Chapel Road.  The homes will be 3,000 to 4,000 square feet in size with 3-4 car garages.  Most are "pasture lots", but those on the south side back up to the heavily treed Corps of Engineers land.  These will all be custom designed homes beginning in price at $600,000.  Some will be sprinkled for fire suppression.  (Homes must be sprinkled if they contain over 5,000 square feet under roof.  Under roof also includes any roofed patio and outdoor kitchen.) Of the six lots, only two have yet to be claimed.  Unsold lots are approximately $200,000 each.  This addition will have concrete streets, but it will not be gated or have a Homeowners Association. For information call David Andrews, the owner/builder of Century Custom Homes at 817-538-4305.
Copper Creek:  Copper Creek is a lovely new subdivision west of Copper Canyon Road!  Copper Creek has minimum 3,500 square foot homes on large lots and preserves the many beautiful mature oak trees!  All homes are sprinkled for fire suppression safety, due to the Cross Timbers Water moratorium on new fire hydrants. Copper Creek will have a variety of architectural styles.  Homeowners can build attached or detached garages for storage of boats and RVs and have large personal hobby and workshops attached to or detached from the home. There will also be two community lakes for residents to enjoy!  Copper Creek will be a gated community, which is usually crime free.  An HOA will maintain their interior private concrete streets, so this is not an added expense for the Town.
First residents are U.S. Army Captain (Ret.) Jake Murphy and his wife Lisa Murphy and their young son and daughter.  The Gary Sinise Foundation had a Welcoming Ceremony and presented Jake with an iPad, instead of keys to their new Smart Home.  The iPad allows Captain Murphy to remotely operate his Smart Home – view persons at the front door, close blinds, regulate heat and air conditioning, turn lights on and off, etc.  The Sinise Foundation sponsors specially adapted Smart Homes for our combat veterans.  Jake served as an Army Captain in Afghanistan.
 Half of the 21 lots of Copper Creek's Phase One have been sold.  One home is complete and 9 are under construction.  Copper Creek homes are being built by one builder, Michael Cannaday with Precision Builders.  Call 817-371-4848 for information.  Lots range in price from $190,000 to $250,000.  Upon completion, Copper Creek will be a neighborhood of 42 lovely homes!
Raw Land currently for sale for Residential Development – not in a Town Center
An 11-acre tract is available on the southwest corner of Copper Canyon Road and Copper Hill Circle.  It is zoned for minimum two-acre home sites.  Information can be had from The Lucido Team at 972-379-7672, Keller Williams is the broker.  Or ask for Brandon Lucido at 817-320-7500.
A 30-acre tract, zoned for one-acre residential lots, is available on the east side of Copper Canyon Road.  It is directly across from Canyon Oaks residential development on the west side of Copper Canyon Road.  For information call Jody Hargus at 214-797-0989.  Dave Perry-Miller is the broker.
Copper Canyon north of the FM 407 Town Centers has always been zoned strictly residential.  The only businesses allowed are unobtrusive "home occupations."  And that term is strictly defined as to hours of operation, deliveries, number of employees, etc.  The operation can not be intrusive on residential neighbors and neither can the noise.  The Town will receive an estimated $65,000 in sales tax this year from these unobtrusive home businesses.
2004 Master Plan and the North and South Town Centers fronting FM 407
The goal was to attract commercial and retail development to the Town Center along FM 407 to broaden Copper Canyon's property tax base and add more sales tax revenue.  The 171 acre Town Center was composed of 79 acres on the North side of FM 407 and 92 acres on the South side of FM 407.
North Town Center:  The original North Town Center was only defined by the boundaries of its 79 acres.  The eastern 44 acres were owned in three separate individual tracts owned individually by two families and one person.  These 3 tracts all fronted on FM 407. The eastern most tract of 20 acres had a beautiful band of mature pine trees that it was hoped could be saved.  This tract also had two homes that were occupied at that time.  The middle tract of 16 acres had a small rental home on it and mature trees. It was and is owned by members of the Vickery family. The third 8-acre tract also had some mature trees but no homes on it. It was owned by a couple who lived out of state.
The large westernmost corner tract had frontage on both FM 407 and Copper Canyon Road, but it did not contain the southeast corner of the juncture of those two roads.  That tiny corner, thick with mature trees, was owned by the developer of Lantana.  This large tract was vacant, but it contained pastures and many mature trees.  Originally the 35 acres were owned by a couple in North Texas and then by a succeeding trust.
South Town Center:  The South Town Center consisted of two tracts totaling 92 acres and all fronting on FM 407.  The eastern most tract was the Bridgeway Church and its parking lot.  This narrow tract of roughly 7 acres ran from FM 407 south to the boundary of the Town of Double Oak.  The large 85 acre tract belonged to Paul Vickery, his wife Marjory Vickery, and their five children:  Peter Vickery, Kathleen Vickery Bolin, Preston Vickery, Kristina Vickery, and Peter Vickery.  This 85-acre track had long frontage on FM 407 from the Bridgeway Church west to Tanglewood Drive in Double Oak and south to Double Oak's northern boundary.  There were two occupied homes on this Vickery tract.  But otherwise the large tract consisted of pastures and bands of very mature oak trees.
Available Sewer is a prerequisite for Development of Both Town Centers
Without sewer availability, the acreage could only be used as minimum one acre residential lots – the minimum size plot of land required then by TCEQ for a septic system.  With sewer available, the Town Center acreage greatly increased in value and could be used for retail and commercial purposes as the 2004 Master Plan had envisioned.  In 2006 Our Town Attorney Terry Welch and I were able to negotiate an Interlocal Agreement with the Town of Flower Mound for 4000 MGD of wastewater per day.  Flower Mound limited the provision of the sewer to ONLY the 171 acres of the North and South Town Centers along FM 407.  Flower Mound did NOT want to provide sewer to any other areas of Copper Canyon.
The Council decided that it did not want to fund the construction of a sewer line that might never be used.  But the Vickery Family decided that they would borrow the money and fund the construction of the line to the southeast corner of their 85 acres in the South Town Center.  As stated before, this sewer line greatly increased the value of their acreage!   They did ask that any landowners in the Town Centers who used the sewer line agree to pay the Vickerys a pro rata share of the construction costs for the wastewater that the other landowners used.
Bridgeway Church deeded a utility easement on the southern end of their 7 acres to Copper Canyon to allow the wastewater line to reach the Vickery's southeast corner of their 85 acres.  In exchange the Church was granted 1000 MGD a day to be used later, and the Vickery Family released Deed Restrictions that only allowed the Church to use its 7 acres for religious purposes.  Our Town Engineer Halff Associates designed the wastewater line and supervised its construction.
A Halff Associates Planner then designed the Southern Town Center.  It was to have an amenity lake in the middle that would control any storm water draining into Double Oak.  The Southern Town Center was also to have retail and commercial buildings on 65 of the 85 acres.  The remaining 20 acres were designed as 25-feet wide, side by side, two story town homes with a strip of grass in the front and two car garages entered from the rear.
Town Council Member Charlie Nicholas built HEB's Central Market in Plano, and the HEB management was very pleased with the completed project.  So, Nicholas personally went to San Antonio to ask HEB to consider Copper Canyon's Town Centers as a possible site for another Central Market.  The management declined, as they liked to put Central Markets on major intersections of six lane thoroughfares.  But, the Council thoroughly appreciated Nicholas's efforts on behalf of our Town!
The Vickery Family retained an international real estate firm to market their acreage in the Town Centers as retail and commercial.  The firm tried for three years to find suitable buyers, but none appeared.  Then in 2008 and 2009 the bottom fell out of the world and US market.  And, Texas was not spared either.
Finally, two residential developers joined forces and approached the Town Council with over 450 homes for the South Town Center.  One developer, a very fine man, proposed over 350 homes on very tiny lots.  But this would be his first development.  The two developers on Council advised that – worse than no development – was an inexperienced developer who could not complete the project.
The Council was impressed with the quality of the second developer, who specialized in 55 and older "age restricted homes."  The developer was John Delin and he called his project "Ladera".  These homes were on 50-foot wide lots.  So, the Council changed the residential requirements and allowed this type of age restricted smaller homes.  This was the Second Revision to the South Town Center. But this developer did not want all the acreage available in the South Town Center.  And, he did not want to develop retail and commercial projects.  So, the Council did not take any formal action.
MAJOR PROJECTS IN COPPER CANYON IN THE LAST 15 YEARS
(1) Fire Protection and Emergency Medical: As a very small town, we could not provide the essential services of quality fire protection for our homes and emergency medical and ambulance services for our town residents.  So, we banded together:  our County Commissioner Precinct Four Jim Carter of Bartonville, our Argyle Volunteer Fire District Chief Mac Hohenberger of Copper Canyon, AFD Board Member and volunteer firefighter Jon Donahue of Argyle, Argyle citizen Bob Swanbeck, Kathy Bradham of Bartonville, and Mayor Sue Tejml of Copper Canyon. We formed a Founding Committee to create an Emergency Services District.  Together
we were able to educate the voters of 65 square miles of Denton County – including the towns of Argyle, Bartonville, Copper Canyon, Corral City (now Draper), and Northlake.  The citizens voted themselves a maximum 10 cent per $100 valuation tax increase, strictly for fire protection and emergency medical.
Thus, was created the Denton County Emergency Services District #1. ESD#1 has funded the Fire Station on Copper Canyon Road, the Fire Station on FM 407 in Argyle, and the latest Fire Station in Northlake that also services Robson Ranch.  Home fires in Copper Canyon are rare now, but immediately responded to.  And many a Town resident has personally told me over the years that they or a loved one are only alive now due to Chief Hohenberger and the wonderful Argyle Fire District Paramedics and EMTs!
(2) Maintaining our Residential Streets:
Our residential roads were 35-40 years old, and we had no idea whether they had a base under them or how thick the asphalt layer was on top of each road.  So, the Task Force for Roads was created in 2009 consisting of basically one resident per street in Copper Canyon. Woodlands resident Bob Day very thoughtfully said "Lets fund core samples every 500' on our roads, so that we know the physical condition of each road's surface and its base – or even if there is a base."  We did.  The Task Force then overwhelmingly endorsed the Town funding a $2,500,000 bond to rebuild our aging roads.  Mark Pape chaired the Road Bond Task Force and the Four Captains over different Copper Canyon geographical areas were Janet Aune, Darrin Peterson, Bud Henry, and Paul Bosco.
Woodlands resident Marshall Warren was very active personally passing out flyers to educate our Town residents on the importance of maintaining our roads and drainage infrastructure.  And, our Copper Canyon voters overwhelmingly endorsed the road bond in a specific town wide road bond election.  We were so fortunate to hit the "sweet spot" for road improvements.  We rebuilt so many of our roads at a fraction of what we would have expected to pay. And having a AA- Standard and Poor's bond rating allowed us to borrow two million dollars at only a 3.84% interest rate.
Having a well-maintained street in front of your home, keeps up the value of your home.  And, for many of our Town residents, their home is their most important financial asset.  The final $500,000 of the approved road bond was finally used in 2018 to rebuild Woodlands Drive in concrete.  Woodlands Drive is the most traveled interior residential road in Copper Canyon.  Maintenance of a concrete road is minimal in cost compared to a heavily traveled asphalt road.  This road bond received a very preferential interest rate of 2.25% by a private placement with the Town's official bank depositary.  (Then called NorthStar Bank, which has become Independent Bank.)  And, by then our Standard and Poor's bond rating had improved to a AA+!
Denton County Funds Rebuilding our Perimeter "commuter" Roads. And, funds making Copper Canyon a Railroad "Quiet Zone."
Fortunately, our Denton County Commissioner for the past 12 years, Andy Eads, realized that our perimeter roads were primary routes for Denton County commuters.  He also realized that these roads needed to be rebuilt in concrete to sustain the commuter traffic and that a small town like Copper Canyon did not have the property tax base to afford concrete surfaces.  Commissioner Eads funded the rebuilding of Copper Canyon Road, Orchid Hill Lane, and now completing Chinn Chapel Road in concrete.
Commissioner Eads also realized that making Copper Canyon's three railroad crossings "quiet zones" would also benefit nearby Highland Village and Lantana residents and unincorporated county areas adjacent to Copper Canyon.  But again, our Town did not have the property tax base necessary to fund the expensive rebuilding of those railroad crossings. So, Commissioner Eads arranged for county funded payments.
(3) Being virtually Crime Free:
 In 2004 former Mayor Larry Johnson (Fogo de Chao's CEO) sent me and fellow Copper Canyon resident Will Travis (our future Denton County Sheriff) on a reconnaissance mission to see if Copper Canyon should fund its own police force.  Will and I visited several police forces of other small towns in Denton County.  Our unanimous conclusion was that a small town like Copper Canyon could NOT afford its own police force.
So, we eventually opted to contract with the Denton County Sheriff's Office for two Deputies and their patrol vehicles.  Each Deputy serves Copper Canyon for approximately 40 hours a week. The Deputies respond to Service Calls from Town residents.  They also do traffic patrol on our perimeter commuter roads during morning and late afternoon and evening rush hours. The Sheriff's Office provides training, oversight, and benefits for each officer.  And, if a patrol vehicle has problems, the SO has a fleet of vehicles to sub-in while repairs are made to the original patrol vehicle.  The Town Council has contracted for a third Deputy who began patrolling last month. This will provide more hours of law enforcement coverage dedicated to Copper Canyon, especially on weekends and late nights.  But we will still not have 24/7 law enforcement coverage.
Creating a Crime Control & Prevention District funded by Cent Sales Tax
Copper Canyon's only businesses are home-based, and they mainly sell to people and businesses outside of Copper Canyon.  The one cent sales tax that they collect from mostly non-Town residents goes directly and exclusively into our Crime Control and Prevention District Fund.  This fund is used to pay for our law enforcement expenses.  Denton County requires any municipality with contracts for the use of a Deputy Sheriff to pay for the purchase of the officer's individual patrol vehicle up front.  After four years of active service or a certain number of miles driven, the SO requires a new vehicle be purchased.  (Miles driven in Copper Canyon are usually lower, so our Deputy's patrol cars are more likely to be replaced every five years.)
Currently a new patrol vehicle with all required law enforcement equipment costs approximately $68,000.  A patrol vehicle has a light bar, radio, Toughbook computer, interior secure division between the front and rear seat.  The patrol vehicle is also equipped with hood video cameras with sound recording and interior video cameras also with sound recording.  These exterior and interior cameras are the best protection for the individual Deputy AND the person arrested.  The cameras and sound equipment can document excessive force, abusive language, and sexual misconduct.  They can also discredit false accusations of the same conduct.  Our Crime Control and Prevention District Fund now has an approximately $177,000 balance to fund any new patrol vehicles required.
Neighborhood Watch is Critical to Copper Canyon's low Crime Rate
Because we do not have 24/7 coverage by our contract Sheriff's Deputies, we formed a Neighborhood Watch.  Almost every street in Copper Canyon has a Block Captain.  Because our community is very stable, neighbors know each other and recognize if a situation is "not quite right." (For instance, a moving fan in front of a home where neighbors know the residents are NOT moving – or a garage door open that is ALWAYS closed.)
(4) Dallas Morning News names Copper Canyon one of the Ten Best Communities in North Texas.  We were #6 on Crime Safety.
In the spring of 2016 the Dallas Morning News named Copper Canyon as one of the Ten Best Communities in North Texas.  We are an incredibly small community to receive such an honor!
But, our Town is virtually crime free!  We have a Block Captain for almost every street in Copper Canyon. Ours is a stable community, where people move in and live forever.  They know their neighbors and are very protective of them.
(5) Fiscally Conservative. Same Tax Rate of .297505 for SEVEN years. Outstanding Standard and Poor's Bond Rating of AA+!
 Copper Canyon is very fiscally conservative.  We have had the same low property tax rate for seven years.  We have a very lean staff consisting of two full time employees – our Town Administrator Donna Welsh and our Town Secretary Sheila Morales.  Donna was previously the City Manager of Trophy Club for 20 years.  During her term of office Trophy Club was also named one of the Top Ten Municipalities in the DFW Metroplex by the Dallas Morning News.  Donna comes to Copper Canyon with a wealth of experience in managing a small town.
Sheila is a resident of Copper Canyon and in 2018 was named Secretary of the Year by the North Texas Municipal Clerks Association!  The Town only has two other part time employees who serve as Clerks for our Municipal Court.  Our Court became a Court-of-Record in 2016.  These two part-time staff members are also the "Welcome" for anyone who comes to the reception area at Town Hall.
The Town Council passes a fiscally conservative budget each year.
And, our Town Administrator spends within the Budget line items.  She has underspent the budget each year and the Town Council rolls the surplus into the Road Fund for the next year or the Law Enforcement line item.  Our Audits have always been clean and without issues.  All financial data is on our www.coppercanyon-tx.org website:  the most recent Council approved Audit, the Annual Budget, the Town bank accounts and the balance in each for the most recent month, the Town's monthly check register.  The check register lists the payee, the amount paid, and from what specific line item of the annual budget.
Our long time Copper Canyon Financial Officer is Council Member Steve Hill.  Steve works with our Town Administrator each month to update the ProForma Annual Budget.  The ProForma shows Revenues and Expenditures per Line Item each month and total percentage of line item received or spent for the current month of the fiscal year.  The ProForma is an invaluable financial tool for alerting the Council to any line item that may be going over or under budget.
(6) Mayor Sue commits to "Transparency" for Copper Canyon Residents
 For the last 14 years, Copper Canyon residents have had timely and direct access to what is happening in their Town.
Financial Documents: All annual financial documents (current Fiscal Year Budget and most recent Annual Approved Audit) and monthly Check Register of financial receipts and expenditures are on the Town website.  The Texas Comptroller's Office of Public Accounts Transparency Stars program recognized Copper Canyon in 2013, and every year since, for going "above and beyond in their transparency efforts."
Council Meeting Minutes are written in plain English and with enough detail that anyone NOT attending the Council Meeting can understand what happened and "Why" it happened.
Agendas for every Council Meeting, P&Z Meeting, and BOA (Board of Adjustment) Meeting are posted on the Town website the Friday before the Monday meeting. All pertinent documents are attached. The public can see all the documents at the same time as Council Members and appointed volunteers serving as Commissioners and Alternates on the P&Z and BOA.  The Town Administrator and the Mayor outline the Agenda for the monthly Council Meeting.
The Town Secretary has a chronological "tickler file" for each month for items that reoccur each year.  For instance, the month a Mowing Contract for the road right-of-way needs annual renewal or the month we renew our Franchise Agreement with Cross Timbers Water Supply Corporation.
The State also has strict calendar deadlines for adopting the Fiscal Year Budget and the Tax Rate.  The Town Administrator, the Town Secretary, and the Mayor may each independently consult with our Town Attorney if there is a legal question on wording of an Agenda item.
"What's Happening in Copper Canyon" is the Mayor's monthly article in The Cross Timbers Gazette. In it I try to explain the current issues in Copper Canyon and the Pros and Cons as I personally see them. The monthly articles are also archived on the Town website by year and can be retrieved from The Cross Timbers Gazette back issues on its web site.  (No financial costs are involved.  The Gazette does not charge the Denton County mayors for publishing their monthly columns.)
(7) Initiated Annual Denton County Mayors Crime Luncheon (2012-2019)
Goal was to coordinate information on area crime between the Mayors, their Police Chiefs, Denton County Sheriff's Office, Commissioners Court, Legislative representatives, and our Congressman Michael Burgess. CoServ Co-Sponsors this seven year annual event with food and financial funds.
(8) 2012 to 2018 Town Holds well attended Annual Town Clean-Up Day!
For seven years Copper Canyon has held its Annual Town Clean-Up Day on the first Saturday morning in October!  In 2018 there were 84 vehicles with Town residents bringing items:  tires, paint, old fertilizers, toilets, broken outdoor furniture, fencing left overs, washers and dryers, refrigerators minus their Freon.  The only items NOT accepted were:  propane containers, medical waste and drugs, refrigerators with Freon still inside, guns, ammunition, fireworks, and explosives.  Republic Services organized, staffed, and provided dumpsters to remove all this Town Clean-up waste.  Also provided was a truck where you could watch your documents being shredded.
(9) Council Makes Third Revision to Town Centers along FM 407 – approved in 2004 Master Plan 
Under prior Mayor Larry Johnson's leadership, The Town Council approved a 2004 Master Plan that included a 171 acre Town Center fronting the north and south side of FM 407.  It was hoped that the Town Center could attract retail and commercial development to broaden the Town's property tax base from strictly residential and add additional sales tax revenue.  But, for many years there were no retail/commercial offers to buy land in the Town Centers.
In 2015 the Town hired the Planner for Southlake's Town Center to evaluate Copper Canyon's plan for a Town Center.  Basically, the Planner told the Council that there were geographical negatives to the Town Center location that could not be bypassed.
Copper Canyon's Town Center was on a 4-lane highway that would never be widened to 6 lanes.
There was no major "intersection" on FM 407 at the CC Town Center location and never would be.
The Town Center was located "mid-block" between two thriving retail-commercial sites: (1) the FM 407 and FM 2499 intersection in Highland Village and Flower Mound; and (2) the Kroger complex on the Bartonville/Lantana curve of FM 407.
The Council revised the North Town Center, so that a band of ¾ acre lots would back up to and protect the privacy of the residents of the Estates of Copper Canyon and the Shackelford Family acreage to the north.  The Southlake Planner also sketched an outline of roads and retail on the remaining acreage of the North Town Center.
Toll Brothers presents residential only plan for their proposed Vickery Park development in Town Center South
In June 2018 Toll Brothers presented a plan for 291 homes in their proposed Vickery Park in the South Town Center.  P&Z and Council unanimously declined to accept the plan due to the home density.  In September 2018 Toll Brothers proposed a 240-lot residential only plan.  The Council removed the requirement for retail/commercial in the South Town Center, but required a maximum density of only 198 lots with a minimum lot size of a third net acre.  (A third net acre can be 100' width by 145' depth or a 14,500 square ft. lot size.)
Toll Brothers came to the next Council Meeting, a workshop with no action, and said they were "walking away from the proposed Vickery Park."  They felt the lot density was too low.  Plus, the cost of the added fire suppression requirements was too high – sprinklering all homes, maintaining two constant level ponds for fire suppression with a deep well, and paying for the special Argyle Fire District fire suppression equipment of a truck with trailer carrying mile and a half of hose and two high performance pumps to draft water from the two constant level ponds.
But, if Cross Timbers Water could win their lawsuit in the next one and a half to two years and erect their second elevated water tower, the additional cost of fire suppression measures might NOT be needed by the time Toll brothers started building homes!
So, I looked at how Toll Brothers might start reducing their lot count and still retain the minimum one-third net acre lot size that P&Z and the Council had preferred.  The solution was easy on the west side of the beautiful north-south band of trees.  The lots were 86' wide and 145' deep.  By eliminating every sixth lot, Toll could widen the other five lots to 100' and thus achieve a one third net acre lot size of 100' wide by 145' deep.  Toll Brothers would not have to change the street lay out, the green belt along FM 407 with the two retention ponds, nor the central north-south band of mature oak trees.  And they could begin reducing their lot count by 15 and at least get down to 225 lots.  I had no idea how they could reduce the lot count on the eastern side of the band of trees.  It would require a major revision of the lay out of streets and much smaller lot widths and depths.
Toll came back in November with a 225 lot count.  Toll had adapted my suggestion on the west side of Vickery Park and reduced the lot count to 71 lots slightly larger than a third net acre.  BUT, they had just added more smaller lots to the larger east side of Vickery Park.  Council Member Steve Hill had not yet completed his long range Pro Forma estimate, so P&Z postponed their decision to the December Joint Council Meeting.  In December, Steve presented his long range Pro Forma estimate and concluded that it didn't matter if the Vickery Park lot count was 198 or 225.  The cost of rebuilding roads had so escalated in booming North Texas from June to December 2018 that Copper Canyon needed the Vickery Park project to avoid raising property taxes in the 10-20 year future.
The P&Z Commissioners and Council Members had listened and understood Copper Canyon resident's objection to the density of the Vickery Park lots and how small and close together the lots were.  P&Z Chairman Andre Nicholas, in a moving moment, validated that many Town residents had repeatedly taken the time to come to Council Meetings and personally and publicly express their concerns and disapproval of the Vickery Park project.
But P&Z Commissioners approved Vickery Park 4 to 1; and Council approved it unanimously 5 to 0.  This was a testament to two things.  First, the reputation of Toll Brothers as the premier luxury home builder in the US for years.  They know what they are doing as developers, and they stand behind their quality homes as builders.
The second thing was the respect that long time Copper Canyon residents have for Council Member Steve Hill.  Steve Hill has been financially guiding our much loved Town for almost a decade and a half.  And, he has been fiscally "right on" over and over again.  From me personally, "Thank you, Steve, from the bottom of my heart.  You are the best thing that ever happened to Copper Canyon!"  Just Sue.