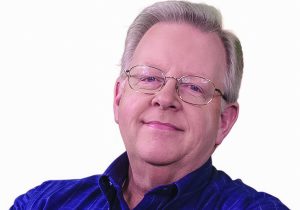 March proved the exception to the old bromide; "In like a lion. Out like a lamb" (or vice-versa). March came in like a lion and went out like a lion with strong, gusty cold fronts at both the beginning and the end of the month.
The warmest temperature during March was 83 on the 24th. The coldest was 18 on the 5th, preceded by 19 degrees on the 4th, with a few snow flurries reported. Denton dropped into the 30's on Sunday, March 31 and a few places north of Denton might've had a light freeze that morning.
The average high was 64 and the average low was 42, giving us a day/night average temperature of 53, nearly 2 degrees below normal. Typical of March, the monthly temperature range was a wide 61 degrees.
March rainfall was confined to just two periods. 2.34 inches fell during a five-day stretch from March 9th through the 13th. As the main storm front came through on the 13th, Denton Enterprise Airport recorded hail and a 51 mph wind gust. The only other rain worth mentioning was .17″ on the 24th and a trace on the 30th behind the last cold front of the month. Total rainfall was 2.65″ which was .68″ less than normal. So far this year, Denton has received 4.9 inches of rain, roughly two-and-a-half inches below normal.
Severe weather was reported in and around North Texas three times during the month. The first round of severe weather was on the 8th/9th when quarter-sized hail was reported from Flower Mound, through Lewisville to Carrollton. A second round struck on the 12th/13th, with minor wind damage scattered across Denton County. A third outbreak on Sunday night, the 24th, covered the ground with hail across portions of southern Denton County. The hail grew to near softball size in Collin County.
Looking ahead, a weak El Nino is underway in the central Pacific. Warmer-than-normal ocean temperatures usually mean wetter-than-normal weather for Texas as a whole. The current Climate Prediction Center outlook for April indicates above-normal rainfall and near, to slightly below-normal temperatures. If that forecast is correct, we can expect more frequent storms, including severe weather, through the month of April.
Severe weather season is off to an early and deadly start, with 23 fatalities and nearly 100 injuries in Alabama and Georgia last month. The time is now to prepare your home and family for severe weather. Have a designated shelter in a bathroom or closet near the center of your home. Buy a weather-alert radio and use it. Take advantage of free NOAA Alert apps for your mobile devices. And listen to live, local radio and television during storm events at home and in your car. WBAP/WFAA are hosting WeatherCon at the Frontiers of Flight Museum at Love Field Saturday, April 27th. The event is free and open to the public. Hope to see you there!
Brad Barton is Chief Meteorologist of WBAP820/570KLIF/99.5 "The Wolf" and the Texas Rangers Baseball Club.