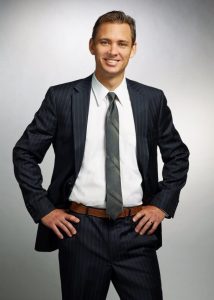 Congratulations to Glen D. Smith on being named one of Forbes Best-in-State Wealth Advisors for 2019!  This is a prestigious recognition for standout wealth advisors who top the list in each state. Advisors are judged on factors such as revenue trends, assets under management, compliance records, industry experience and best practices in their approach to working with clients.  Glen D. Smith prides himself on offering the personalized service that his clients deserve. This ranking is testament to Glen's unwavering commitment to his clients' financial wellbeing.
—————————————-
In this two-part series, I will cover several ways that investors can do effective due diligence on prospective financial advisers. Part 1 covers online tools provided by the Financial Industry Regulatory Agency, and Part 2 will help you understand the "alphabet soup" of certifications after your prospect's name and use them in your decision-making process.
Former President Ronald Reagan popularized the phrase "Trust, but verify" as he formulated the strategies, policies and negotiations that ended America's Cold War with the old Soviet Union. Now it's a proverb any savvy investor must consider before hiring a financial planner, and for the same reason as Reagan followed it: I'll believe what you tell me, but I'm going to check it out before taking another step.
 Verification is a critical part of your due diligence because working with a financial planner means, at the end of the day, that you are entrusting that person with your plans, hopes and dreams. It's an intimate relationship not to be entered into lightly.
The Financial Industry Regulatory Agency (FINRA.org)
FINRA is an independent watchdog where you take a deep dive into your prospective financial planner.
It is a not-for-profit organization authorized by Congress to protect America's investors by making sure the broker-dealer industry operates fairly and honestly. It ensures every investor receives basic protections by testing, qualifying and licensing anyone who sells securities; reviewing truthfulness of product promotions to prevent misleading advertising; and requiring complete pre-purchase disclosures to make sure products fit investors' needs.
I strongly urge investors to take advantage of FINRA's BrokerCheck
It's a free searchable database of 6,800 registered firms and more than 660,000 individuals that reports out, among other things, complaints filed by clients, enforcement actions, education, licensing and professional certifications.
The information contained in a BrokerCheck background check enables you to:
Make an informed decision about a prospective financial planner based on independent research
Determine instantly if that person (or firm) is registered, as required by law, to sell securities, offer investment advice or both
Find a list of brokers barred by FINRA and review Securities and Exchange Commission actions brought by the agency against individuals
The FINRA BrokerCheck is just one of three authoritative sources for objective analyses and evaluations of prospective brokers. In Part 2 of "Trust, but verify," I'll go over two organizations that issue specific credentials and how you can use their resources in your due diligence.
Glen D. Smith, CFP®, CRPC®, is the managing partner of Glen D. Smith and Associates in Flower Mound, Texas. Glen received the Forbes' Best-in-State Wealth Advisor accolade in 2019.  Glen's goal is to provide clients with highly personalized and attentive financial advice, coaching, and administrative support.
Content for this blog has been adapted from information located on the FINRA®, FPA® and CFFP® websites. Any opinions are those of the author and not necessarily those of RJFS or Raymond James. Certified Financial Planner Board of Standards Inc. owns the certification marks CFP®, CERTIFIED FINANCIAL PLANNER™, CFP® (with plaque design) and CFP® (with flame design) in the U.S., which it awards to individuals who successfully complete CFP Board's initial and ongoing certification requirements. The Forbes ranking of Best-In-State Wealth Advisors, developed by SHOOK Research is based on an algorithm of qualitative criteria and quantitative data. Those advisors that are considered have a minimum of 7 years of experience, and the algorithm weighs factors like revenue trends, AUM, compliance records, industry experience and those that encompass best practices in their practices and approach to working with clients. Portfolio performance is not a criteria due to varying client objectives and lack of audited data. Out of 21,138 advisors nominated by their firms, 2,213 received the award. This ranking is not indicative of advisor's future performance, is not an endorsement, and may not be representative of individual clients' experience. Neither Raymond James nor any of its Financial Advisors or RIA firms pay a fee in exchange for this award/rating. Raymond James is not affiliated with Forbes or Shook Research, LLC.