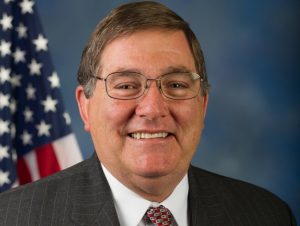 U.S. Congressman Michael C. Burgess, M.D. (R-TX) recently reintroduced H.R. 108, the Targeting Rogue and Opaque Letters (TROL) Act of 2019, which aims to protect legitimate patent holders and stop bad actors.
The TROL Act makes it an unfair or deceptive act or practice, under the Federal Trade Commission's (FTC) Section 5 authority, for a person to knowingly send misleading demand letters asserting patent infringement – also known as patent demand letters. This bill would allow the FTC to impose civil penalties on patent trolls that limit innovation and hurt small businesses that cannot afford to fight the assertions in court, according to a news release from Burgess' office.
"Entrepreneurship and innovation are key pillars of American opportunity. Too often, patent trolls foil progress with frivolous legal action – particularly in the Eastern District of Texas," Burgess said. "The federal government should not be in the business of thwarting entrepreneurs' ingenuity. The TROL Act is a commonsense solution that would protect Americans' intellectual property and expand their opportunity to innovate.
As Business Insider recently reported, Texas' Eastern District is notorious for entertaining patent trolls at the detriment of legitimate patent owners. Recently, Apple announced it would close its stores in Plano and Frisco — located in the Eastern District — and open a store in nearby Galleria Dallas, located in the Northern District.
"In North Texas, Apple's recent decision to close two stores located in the Eastern District and open a store outside of its jurisdiction underscores the need for legislation to limit patent trolls," Burgess said. "Congress should consider the TROL Act soon."
Burgess serves Texas' 26th district, which includes Denton County and part of Tarrant County.