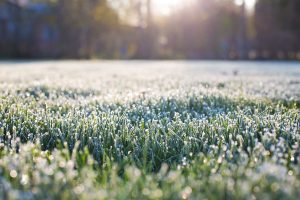 Bundle up, southern Denton County!
A strong cold front will lead to frigid temperatures beginning Sunday and continuing through Tuesday.
The cold temperatures and windy conditions will come together to produce bone-chilling wind chills Sunday night into Monday morning.
The workweek will begin with some of the coldest weather of the season. Wind chills will plunge into the single digits and teens Monday morning. Some locations will approach 0 degrees Fahrenheit.
The sun may return late Monday, but temperatures will remain around freezing. Frigid overnight conditions will continue, but daytime temperatures will gradually moderate through midweek.
In true Texas weather fashion, temps will rebound to 70 degrees by Friday.