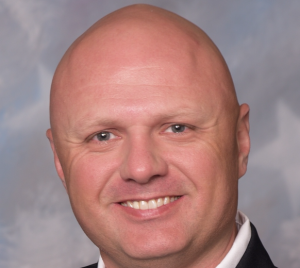 The Highland Village City Council approved this week the appointment of Michael Thomson as Highland Village Fire Chief, beginning March 11.
Thomson most recently served as Deputy Fire Chief in Addison, after rising through the ranks at Farmers Branch, achieving the rank of Division Chief of Training and EMS. He has extensive experience with developing and managing budgets, grant writing and contract and compliance management, according to a city news release. He also served as the project manager for the regional fire training facility shared by Farmers Branch, Addison, Carrollton and Coppell.
"I am both humbled and honored to serve as the next Fire Chief for the City of Highland Village," Thomson said. "The opportunity to serve the residents and high caliber staff brings me a great sense of purpose and I am ready to hit the ground running."
Thomson and his family live in Hickory Creek, and were recognized as the 2015 Greater Denton Family of the Year.
"We received over 40 applications for the fire chief position," said City Manager Michael Leavitt. "I am pleased to announce Michael Thomson as our new Fire Chief. He comes extremely qualified and will make a great addition to our team and the City of Highland Village."