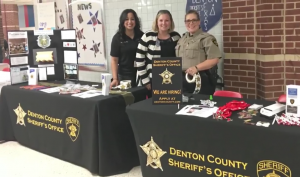 The Denton County Sheriff's Office is looking to hire detention officers and will host a job fair next week.
In a social media post, the sheriff's office invited local residents who are interested in a new job working at the Denton County Jail to come meet some detention officers and apply in person.
The DCSO Job Fair will be held from 10 a.m. to 1 p.m. on March 9 at the Denton County Law Enforcement Center, 127 North Woodrow Lane in Denton.