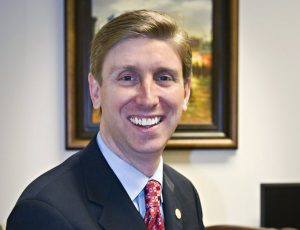 State Representative Tan Parker, R-Flower Mound, filed legislation on Monday to establish Jan. 28 as Sexual Assault Survivors Day in Texas. The bill aims to promote awareness and hope for survivors of sexual assault, according to a news release from Parker's office.
"My hope is that Sexual Assault Survivors Day will continue to bring awareness to this issue while also celebrating the incredible strength, perseverance, and courage of individuals that have been impacted by this heinous crime as survivors, rather than victims," Parker said.
The legislation builds upon Jenna's Law, which Parker passed during the 81st Legislative Session. Jenna's Law (81(R) HB 1041) required school districts to adopt and implement a policy addressing the sexual assault of children, according to the news release. It was inspired by survivor and advocate Jenna Quinn, a community leader for preventing child sexual assault.
"I chose January 28th for Sexual Assault Survivors Day because of the significance of the new year and the hope that it brings," Parker said. "My prayer is that this important awareness effort will encourage each and every courageous survivor as they heal and move forward. We must never waiver from our boldness as a society to speak up as we continue to find ways to stop sexual assault. As a father and a legislator in the state of Texas, I firmly believe it is my duty to do everything in my power to advocate for continued awareness and education on this issue."
Parker represents Texas House District 63, the southwestern portion of Denton County. Now in his seventh term in the Texas Legislature, Representative Parker is focusing his efforts on promoting fiscally responsible government spending, property tax reform, providing a vibrant education system,and finding creative solutions for the state's budgetary needs in the aftermath of Hurricane Harvey. Parker will also continue his work and advocacy for the protection of children, medical freedom, combating human trafficking, and has previously been highly recognized for his legislative successes related to abuse prevention, ending teenage homelessness and public safety. Parker serves as a member on the House Committees on Business & Industry, State Affairs and House Administration.