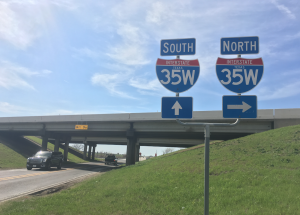 A fatal crash caused major delays on Thursday on I-35W in far south Denton.
A vehicle hit a bridge pillar and caught fire at I-35W and FM 2449 (Exit 82, Vintage Boulevard) around 10 a.m. Thursday, according to the Denton Police Department. There was one confirmed fatality, and no other injuries.
Police closed the southbound lanes of I-35W at FM 2449 for several hours after the crash.