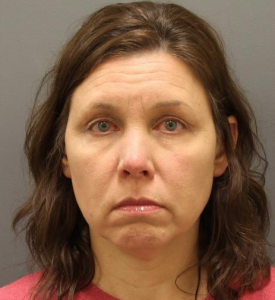 A Guyer High School teacher was arrested Thursday after allegedly having an improper relationship with a student, according to the Denton Police Department.
46-year-old Jeana Wesson, a chemistry teacher and swim coach, turned herself in to police Thursday morning after detectives obtained an arrest warrant for her on Wednesday, according to a DPD news release.
The investigation began when DPD learned of an alleged relationship between a then 17-year-old male Guyer student and a female teacher in 2017. The victim told police that Wesson exchanged inappropriate photos and videos with him and performed a sexual act with him in her classroom.
After executing a search warrant and interviewing Wesson, police had enough evidence to arrest her, according to the news release. Wesson was booked into the City of Denton Jail on Thursday morning.
After learning of the allegation from DPD, Denton ISD placed Wesson on administrative leave, pending the outcome of an internal and the police investigation.