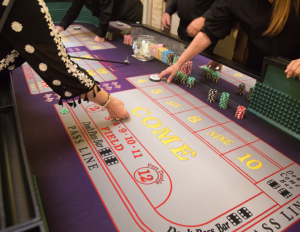 The Highland Village Rotary Club is busy planning and organizing the Annual Taste of the Village event next month.
The "fun and games date night" event will include food and drink from the Highland Village area, a casino and live music by Good Therapy Band. It's one of two major fundraisers for the Rotary Club, and will support local charities.
Attendance will be capped at 150 people. Individual tickets are $50, and sponsorships start at $250. It will be held from 7-9 p.m. on March 22 at the Briarwood Retreat Center, 670 Copper Canyon Road, Argyle.
Click here for more information.