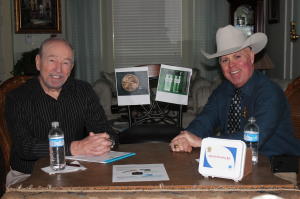 One of the most heinous acts against humanity is the crime of smuggling women across borders and selling them to sex traffickers. Unlike the crime of human smuggling that includes willing participation by the smuggler and the smuggled, for which both can be convicted of a felony, sex traffickers commit crimes against the trafficked persons by using threats, deception or physical force. In those cases, only the trafficker can be convicted of a felony; the trafficked person is not a criminal, but a victim. It is important to acknowledge that, while both human smuggling and human trafficking are prevalent in Texas, they are treated as two completely different criminal acts by the law.
President Trump recently signed S. 1862, the "Trafficking Victims Protection Reauthorization Act." The bi-partisan initiative will renew existing programs that make federal resources available to human trafficking survivors and establish new prevention, prosecution and collaboration initiatives to help bring traffickers to justice. A 2016 study by the Institute on Domestic and Sexual Violence at the University of Texas at Austin estimated that labor trafficking and minor sex trafficking victim prevalence to be 313,000 in the state of Texas. This study also estimated the industry to cost Texas about $6.6 billion. Most trafficked persons in Texas, whether domestic or international, come from lower socioeconomic backgrounds.
Some internationally trafficked persons are lured by false promises of education and a better life in the United States. In other situations, what begins as a smuggling arrangement can turn into a case of human trafficking. In those schemes, smuggled persons are forced into coercive labor agreements upon arrival in order to pay off smuggling debts, and additional, "smuggling costs" incurred during transportation. International trafficking victims are controlled with threats of deportation, confiscation of identification and travel documents, and even threats of physical harm to other family members back at home. In addition, drugs being smuggled across the southern border have become a national nightmare that takes the lives of thousands of Americans each year.
In the video interview, Denton County Sheriff Tracy Murphree talks about the efforts of his department to end the scourge of human sex trafficking and stem the flow of drugs into Texas. Sheriff Murphree will be the featured speaker at the Texas Strong Republican Women meeting at the Southwest Denton County Courthouse, 6200 Canyon Falls Drive, Flower Mound, at noon on Feb. 13. Open to all area Republicans (men too), Sheriff Murphree will discuss the aforementioned crimes taking place in Denton County, along I-35. After 23 years in law-enforcement, ranging from highway patrol, to undercover narcotics investigation, the Texas Rangers and now, Sheriff of the County, Murphree is well-equipped to educate the public on these life-threatening issues.
Incidentally, it was only about a week ago that deputies from the Denton County Sheriff's Office arrested a Florida man during a traffic stop and found 48 pounds of cocaine hidden in false compartments in his vehicle. If convicted of the manufacture and distribution of such a large quantity of drugs, the man will be facing serious prison time for a first-degree felony. Kudos to the Sheriff's Department and to all law-enforcement officers for risking their lives every day to protect us from those who would do us harm.