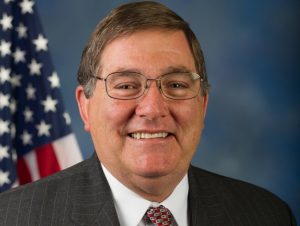 U.S. Congressman Michael C. Burgess (R-TX), Republican Leader of the Energy and Commerce Subcommittee on Health, this week reintroduced H.R. 1040, the Flat Tax Act.
"For far too long, our tax system has been one of complexity, confusion, and disenfranchisement," Burgess said in a statement. "In 2017, President Trump and Republicans in Congress passed the first tax reform package in 30 years. The Tax Cuts and Jobs Act resulted in historic progress; however, a truly equal system would be everyone paying a flat tax of 17 percent."
Burgess represents the 26th district of Texas, which includes Denton County and part of Tarrant County. He has introduced the Flat Tax Act each Congress since 2003, according to his office.
Burgess called the proposed flat tax "a simple solution to ensure that all Americans pay their fair share," and contrasted it to tax rates proposed by Democratic lawmakers that are more taxing on the rich.
You can read the full text of H.R. 1040 here.