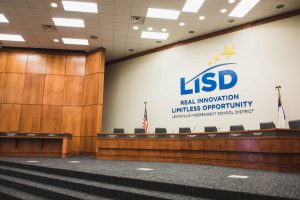 Lewisville ISD is hosting a Whole Child Series presentation this month for parents, community members and LISD employees about social media and cyber safety.
Detectives from the Flower Mound Police Department will give the presentation and cover "vital information that every parent, caregiver and educator needs to know," according to the LISD website.
Topics will include how to keep your child safe online, the latest social media apps, how to apply security measures on their devices, how to monitor the websites they are using, what to look for on their device, who to contact for help and more.
The meeting will be held from 6-8 p.m. on Feb. 26 at the LISD Administrative Center, 1565 West Main St. in Lewisville.