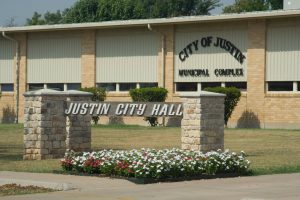 The mayor of Justin has resigned.
David Wilson has resigned due to health reasons, according to the city of Justin. Wilson was first elected in 2017, and was nearing the end of the two-year term.
Last week, Justin City Council appointed Mayor Pro Tem Alan Woodall to the position of mayor for the remainder of the term, which expires this May.
City Council appointed Nick Krueger to the vacant Council seat for the remainder of the term, also ending in May. Krueger previously served on the city's Planning & Zoning Commission and the Future Land Use Steering Committee.